Bathroom Trends for 2022
Posted on 17 Jan, 2022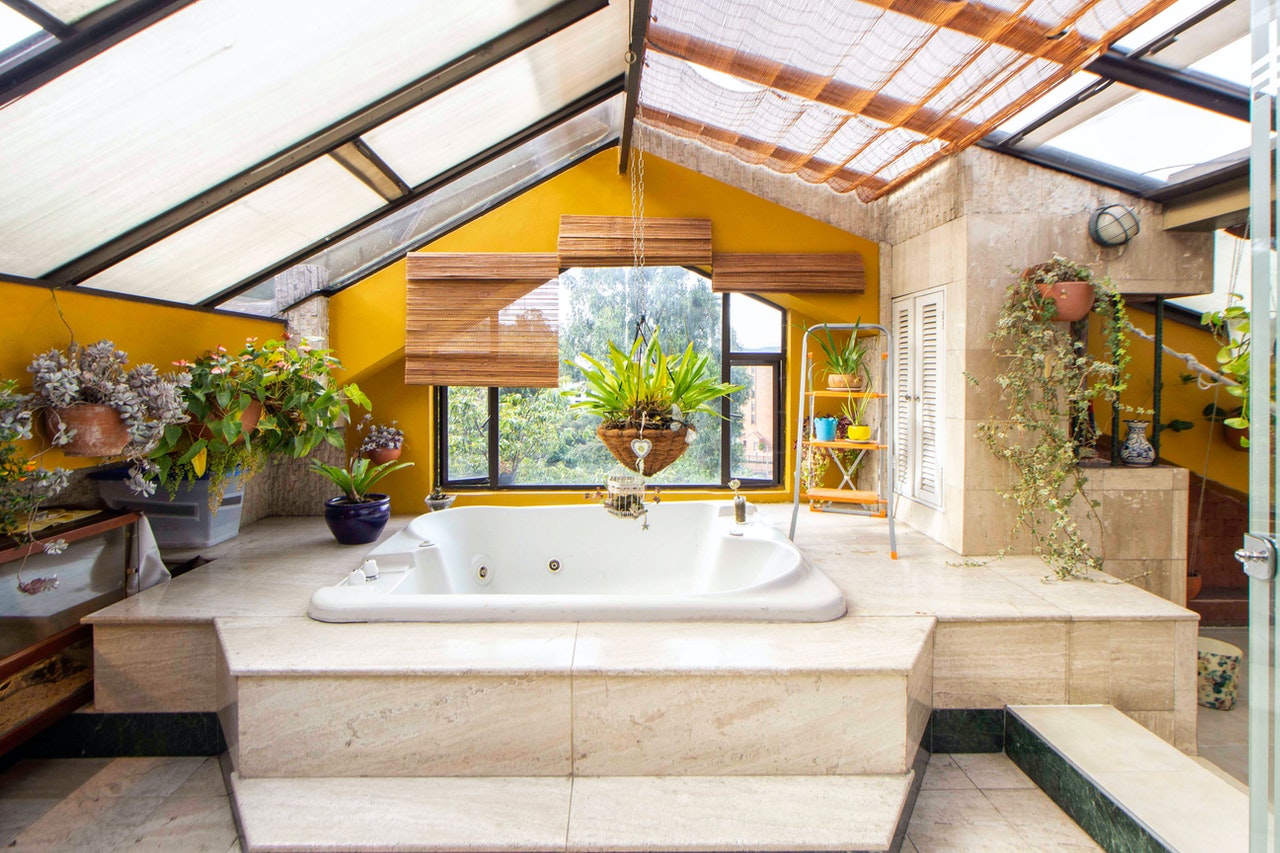 The beginning of a new year often heralds new renovation projects in the home with certain rooms always a popular choice – notably bathrooms and kitchens. With this in mind, we thought that we'd do a little research into bathroom industry trends as we head into 2022.
Plenty of Plants
If there's one word that can define the direction bathrooms are going, it's biophilic. In essence, that means a love of plants which, from a design perspective, means bringing the natural world inside. With so many of us working from home since the pandemic, the urge to get in touch with nature has never been more pressing. Introducing hanging plants (macrame has made a return), tubs of pampas grass and easy-to-maintain succulents are ways of doing just that.
Spa-Like Features
Another trend for 2022 will involve bringing the feel of the spa into the home. This means exotic new fittings like mosaic-tiled shower pans, European-style shower doors, incorporating thicker glass panels and low-maintenance countertops featuring natural or sintered stone. High-end luxurious, but above all, stylish additions.
A Window on the World
Another trend anticipated to be blossoming in 2022 is the scenic mural. Why settle for plain white tiles in your bathroom when you can have a beautiful landscape painting on your wall? Water-themed scenic murals are likely to be popular of course – beaches, lakesides, waterfalls and so on. However, be prepared for something a little different – a Paris landscape or the Manhattan skyline perhaps. There really are no limits.
Accents of Marble
Marble bathroom fittings are nothing new – indeed, marble bathroom worktops are a perennial favourite in homes across the UK. However, this popular and opulent material is rarely used for decoration – until now. We're not suggesting replacing all the tiles in a bathroom with marble, quartz or other decorative stone – after all, there are weight and cost implications to consider. However, smaller patches of marble seeded into the traditional white tile can create a stunning and sophisticated effect.

If you are looking for a new design job for 2022, remember to register with Careers in Design. Not only will you have access to all the latest vacancies, our team will help you update your CV to maximise your chance of finding the right job for you.
Back to blog
Posted in: Interior Design