British Furniture Design
Posted on 13 Apr, 2021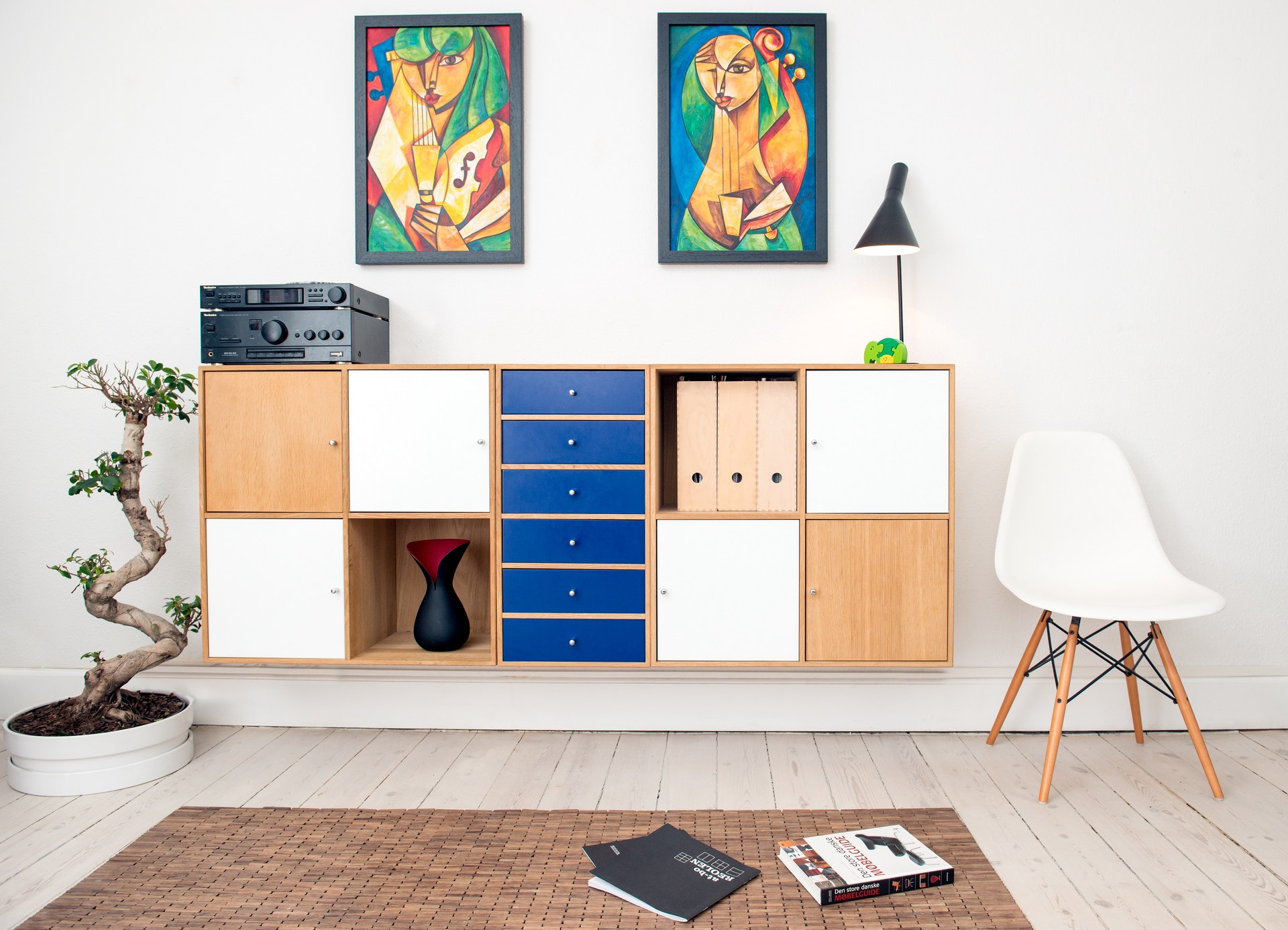 When British furniture is mentioned, the first things that may spring to mind are vintage chesterfield sofas, antique wooden wardrobes, or mahogany dressers. It is synonymous with class, elegance, restraint, and tradition.
As we move forward to more contemporary design movements, the UK's design industry has welcomed a new wave of modern craftsmanship by combining the usage of high-quality materials, technology, and innovative designs with traditional cabinet making. Here are some of the best British designers that you need to know about and their origins, style, and iconic products.
Nina Campbell
Initially, a veteran of luxury British interior design, Nina Campbell's furniture considers factors that were missing when sourcing commissioned furniture for client projects. Her approach is to view furniture from a practical point of view and consider the importance of its aesthetic values during the process. Nina aims to evolve with her clients' ideas by implementing new looks and a modern touch on traditional products, like the contemporary Ralph chair.
Beaumont & Fletcher
Known for their locally handmade furniture and abiding firmly to traditional product-making methods, Beaumont and Fletcher are one of England's top forerunners when it comes to classic British furniture design. Founder and owner John Crowell found joy in furniture restoration during his early years by spending most of his summer holidays stripping down and rebuilding all sorts of chairs. He was advised and taught by a retired master upholsterer. Two famous playwrights inspired the company's name and their furniture's dramatic theatrical style reflects this image.
Linley

Founded by David Snowdon (now David Linley) in 1985, Linley design and make iconic contemporary British limited edition and bespoke furniture, interiors and accessories. Everything they make has those quintessential British characteristics of detail, elegance and style.

Max Rollit

Starting as an apprentice to Frearson and Hewlett in antique furniture restoration, Max Rollit has a distinctive style incorporating classical architecture, appreciation of materials and the decorative arts.

Heal's

"British Designers at Heal's" showcases creative pieces of furniture from some of the most creative and innovative designers to be found in the UK. This campaign is aimed at highlighting the impact that our designers have on the world.

Ochre
Ochre put great emphasis on uniformed proportions, high-grade materials and unbeatable craftsmanship. The company began in 1996 with Harriet Maxwell Macdonald and Joanna Bibby's partnership, sharing an aesthetic for the beauty of the understated in their designs. Solenne de la Foucharieire joined the company four years later, and since then, Ochre found success by designing and collaborating directly with individual customers. Such clients include leading architects and international interior designers. Overall, they are known for their 'discreet glamour' aesthetics.
Back to blog
Posted in: Designers