Christmas Design Themes 2019
Posted on 05 Dec, 2019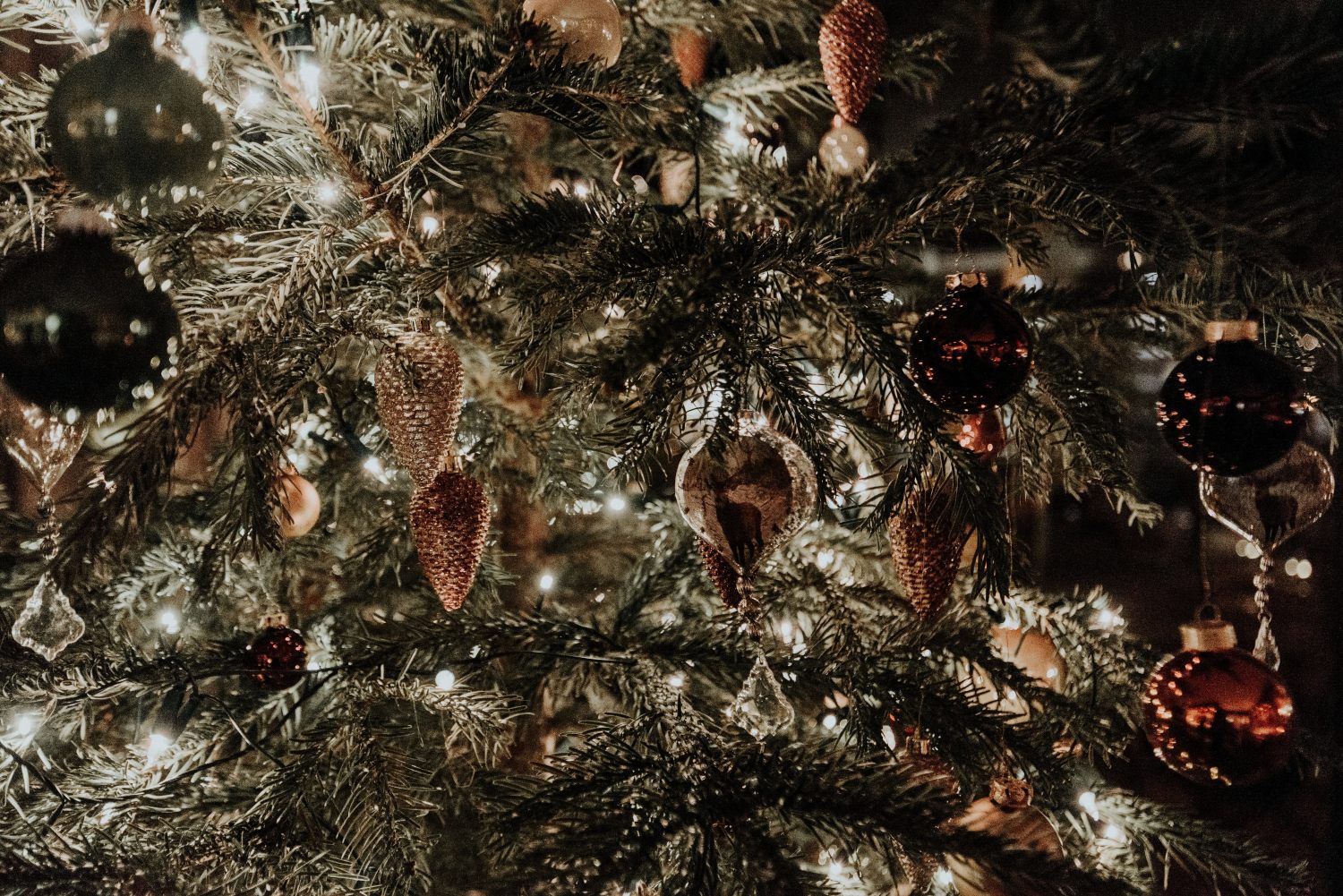 Interior design and styling is an art that comes to life in the festive season, and this year is no exception. Everyone wants their Christmas to be an incredible moment of beauty and joy and there are some wonderful seasonal trends to consider that are particularly beautiful in 2019, which we are excited to share and explore with you.
Soft, earthy, natural themes are very prominent in the trade this year, a theme revolving around cones and leaves, twine and mushrooms. Coming from a desire to not only be closer to nature but to also have a festive celebration that isn't wasteful has brought around some beautiful pieces for your home. A tree adorned with pine cones and wooden ornaments, bows, cinnamon sticks and dried orange slices finished with soft fairy lights will look perfect for this theme. Feathers and pine cones can also adorn your wreath alongside chunky moss and green ribbon, tartan and hessian fabrics. Not forgetting distressed wood and boughs brought in from the garden to complete the look.
Another style that has remained hugely popular into the 2019 season is that of a more vintage festive season. Fuelled by nostalgia and tradition, this is a style that runs with rocking horses, bluebirds and bells against delicate creams and pastels as a colour palette. A soft "mint green" or "iced blue" works wonderfully here to compliment the traditional silvers and golds for vintage lanterns and decorative glass baubles.
However, Christmas is not always about delicacy and soft traditions. If you're looking to dazzle and inspire then something bolder or more opulent, such as the recent decadence of the Art Deco movement could be a festive design theme for you. Striking colours like emerald and royal blue accented with black and rose make for an impressive scene for your home. Splash in gold motifs to finish and show just how stylish the festive season can be.
Of course following the popularity of bright and colourful accessories you could always let yourself get swept away with unicorns, rainbows and all things playful!
If all this has inspired you to create a beautiful home for others, and you're planning to start the new year with a new career in interior design, register with Careers in Design today and we'll help to match you to your dream interior design job.
Back to blog
Posted in: Interior Design