Christmas Interior Design Trends
Posted on 23 Nov, 2021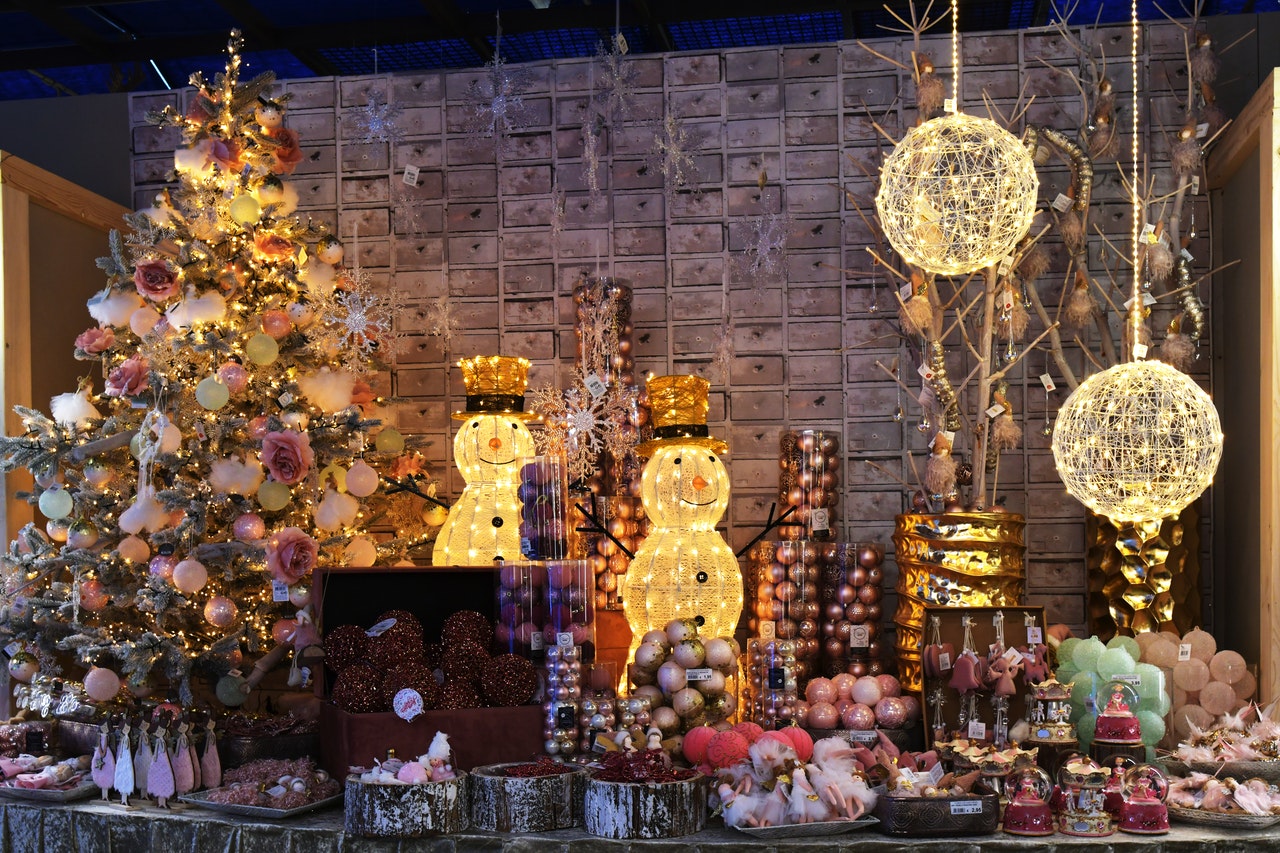 Yes it's nearly Christmas! As the old song says, it's the most wonderful time of the year – and that's certainly true for creatives. Christmas provides you with the opportunity to try new ideas that would seem out of place at any other point in the calendar. A creative Yuletide design job – whether for a private customer or a commercial client – can also look great in your portfolio, being an effective calling card for other Christmas or themed design roles in the future.
Here at Careers in Design we love to keep an eye on festive trends and see what wonderful creations are made. With that in mind, we have had a little look at some of the hottest Christmas trends for 2021.
Nurturing Nature
Botanical themes will feature in a lot of Christmas interior design this year. Aside from the ever-popular Christmas tree, expect evergreen garlands and wreaths, bright red poinsettias plus wooden accents and accessories. The traditional red and green motifs will be front and centre, perhaps with a smattering of gold and silver as a luxurious counterpoint.
Blue Christmas
If you're looking for something a little different, dark blues and purples seem to be a popular choice for Christmas 2021. Rich purple runners and table settings, lined with gold trim produce an elegant and sophisticated air. Dark blue candles create a similar effect with their tiny flames giving the effect of captured stars against a winter twilit sky.
Blush Coast Themes
The appeal of nature and the moody aesthetic of blue notes combine to produce the blush coast style, which is also proving popular. This takes the colours of nature in winter – blues, greys and white – accenting them with shimmering metallic tones to produce a peaceful and muted effect. It works particularly well in homes that avoid bright strident colours, delivering the subtle promise of Christmas magic.
Sustainable Décor
With the environment and climate change a key component of the current news cycle, it should come as no surprise that sustainability is an attractive proposition for Christmas interior design. Creating ornaments and displays from repurposed materials will play a big part in this particular trend.
Personalised Decoration
With Christmas 2020 being such a let-down for many at the height of the pandemic, people are looking for festive décor that is personal to them. Hand-crafted decorations, home-made candles, nostalgic ornaments from their childhood are all expected to play a major part this year.
Here at Careers in Design, we know that a designer (whether they be interiors, furniture or product) is for life, not just for Christmas. If you're looking to move forward in your career as a designer, be sure to sign up and register your details with us. As well as providing you with essential advice and practical assistance for finding the perfect role, you will also have access to the latest design vacancies in the UK and across the world.
Back to blog
Posted in: Interior Design