Create a Scandinavian Look for Christmas 2018
Posted on 14 Dec, 2018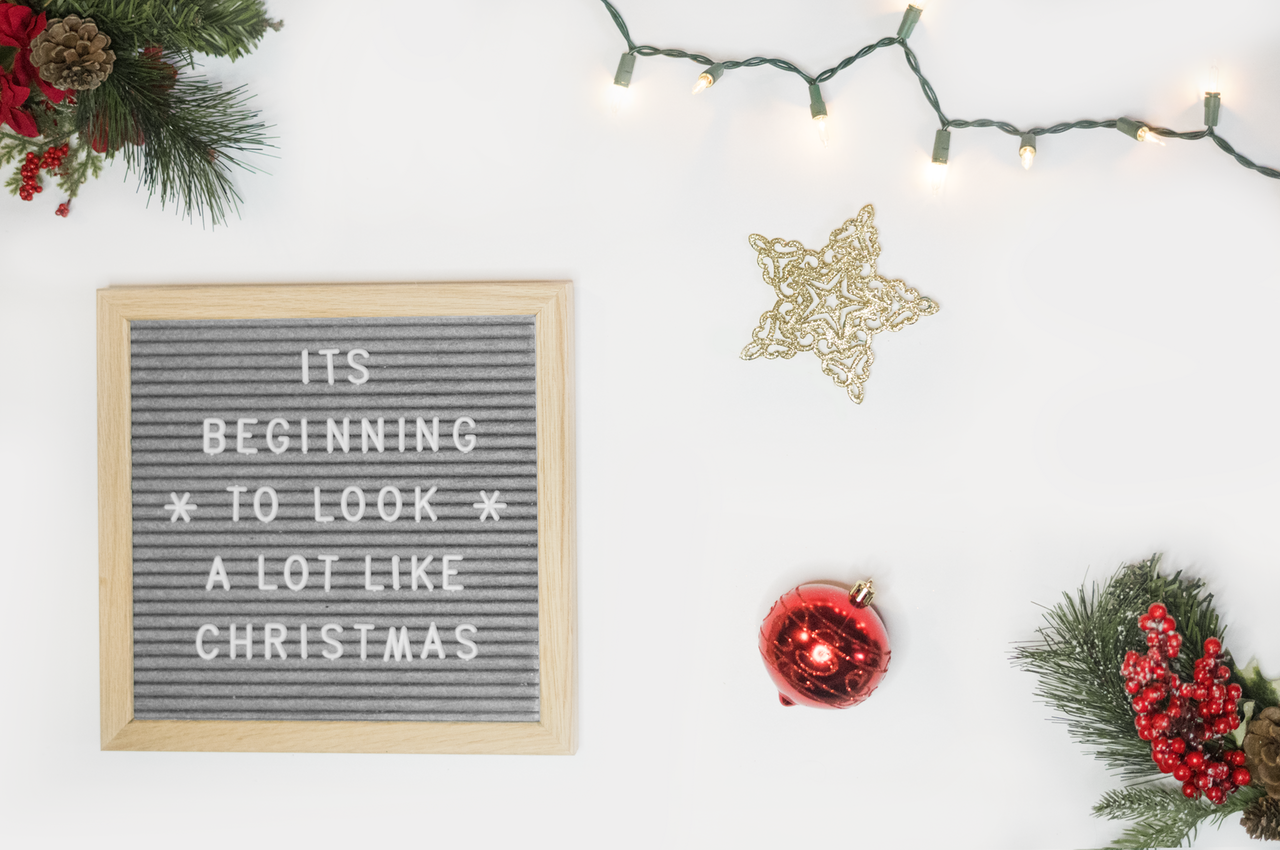 The Nordic influence has infiltrated many aspects of our life. Its inspiration can be seen in our clothing, television, food and lifestyles but the impact it has had on the interior design world has been huge. As we approach the holidays you may be considering putting a new spin on your traditional Christmas decor by incorporating this year's Scandinavian Christmas trend.
Some of us in the office here at Careers in Design have been thinking about using this theme to decorate our own homes this year. We then thought we'd like to share these ideas on how to capture a little Scandinavian magic in your home over the festive period.
Light Up
Lighting is one of the biggest features to use to incorporate the Nordic look. Simple, soft lighting will create a gentle ambience. Hanging lights in the pendant style can be used with or without lampshades, or use lamps to create a soft, cosy atmosphere.
Scandinavians love to use decorative lighting on their window sills, which could be as simple as winding some fairy lights around the window. These warm, twinkling lights make a really festive look that is lovely to see from the outside of the house too. Candles are also popular but keep it simple as the look should not be cluttered.
Bring the Outside In
Setting up your tree should only be the start of including greenery into your interior design at Christmas. For the Scandi look, think about bringing the outside in with decorative pine cones on the mantelpiece, logs as door stops, sheets of moss and of course, festive wreaths.
You don't have to search for perfection in your Christmas tree either - embrace the unique look, spaces between branches are fine for a pared back approach. Rather than a tree stand, use a basket, or otherwise a simple glazed pot.
If you don't have the space for a tree, a few bare twigs in a beautiful vase creates an elegant solution and you can hang decorations from these for a surprisingly professional effect.
Simple Colours
Usual festive colours of red and green certainly have their place in a Nordic look, but they should be highlighted pieces in a mostly neutral, natural palette. With the green tree as a backdrop, resist creating an unnecessarily busy scene and opt for only one or two colours for your decorations, such as white and gold. Keep this consistent with table decorations and centrepieces. Avoid noisy, patterned wrapping paper when doing your family's gifts, as these will be on display under the tree. Instead use plain brown, black or white paper and tie with string. Then make your own Christmas gift tags or use luggage labels.
Merry Christmas from the Careers in Design team. Do join us in the new year for more about all things design and how we can help you find your next design job.
Back to blog
Posted in: Interior Design | Tagged: hygge interior design scandinavian christmas