Creating the Perfect Home Office
Posted on 06 Aug, 2019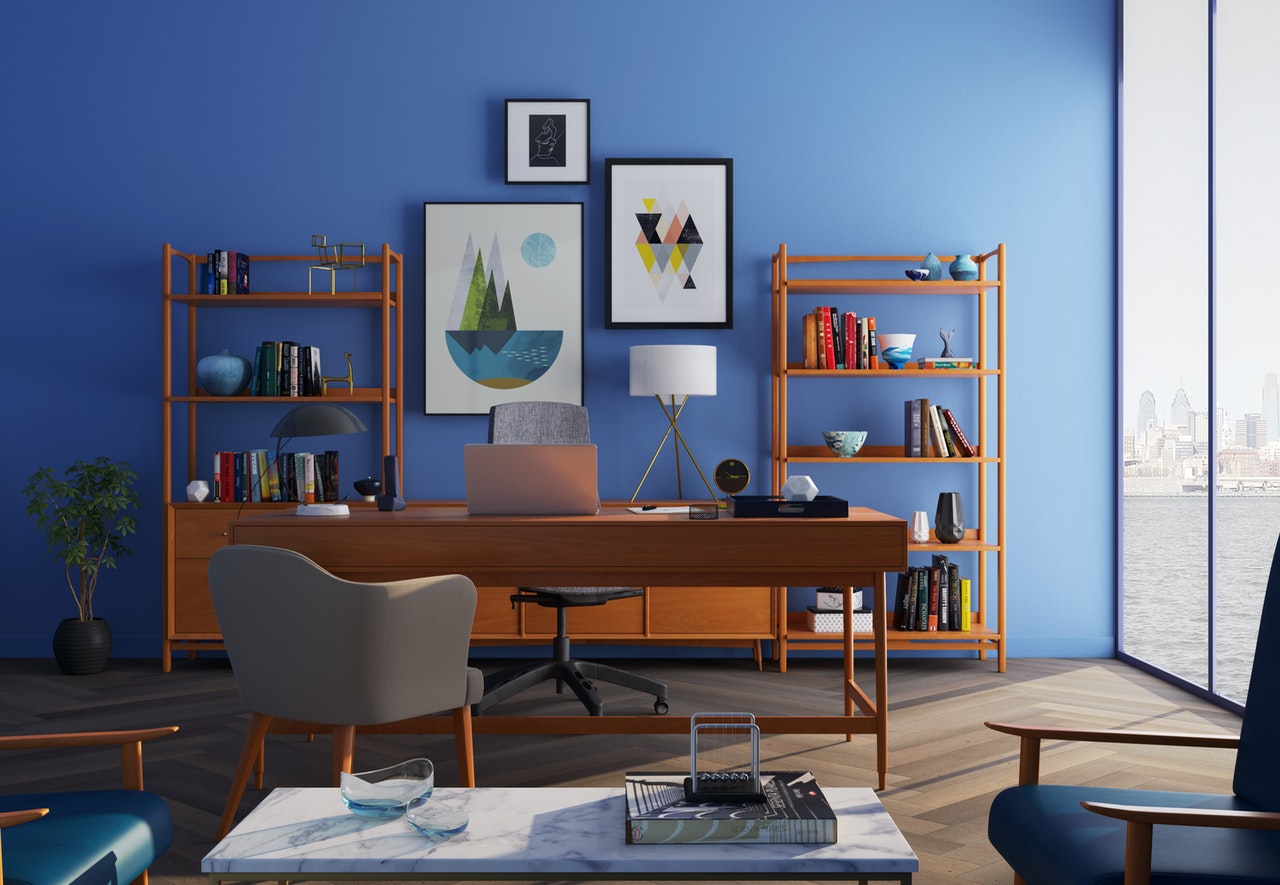 Whether you work from home, want a dedicated space for extra projects or just a quiet area for the kids to do homework, most of us dream of setting up a home office.
A dedicated home office can transform your work process completely but you do need to put some thought into it. Step away from the rickety computer chair and rusty filing cabinet, you need to make sure you create a space that will not only encourage you to work with a clear mind, but that you will actually enjoy spending time in. That way you are more likely to be more productive, to take care of the space, and to ultimately get the best out of the room.
Less is More
Clutter will make you feel stressed, and if keeping your office tidy becomes too much work, you'll soon find yourself trying to close the door and hide away from the twisted wires, stacks of paperwork and haphazard towers of folders.
Keep things simple from the start, make a list of what you need in your office in order to do the work and decide which of these can be combined or left out entirely. Do you really need a freestanding lamp, if the room gets plenty of natural light? Can you incorporate storage within your desk rather than having shelving? Or perhaps, use a fitted cupboard rather than a cabinet to accommodate stationary and files so they are hidden away behind doors.
Alternative flooring (instead of a carpet) like tiles and laminates plus spotlights will also help the office to feel less cluttered and instil a calming sense of mind.
Take Your Seat
Who said that an office chair has to be a basic computer chair? While you'll generally want to keep your desk simple, you can have fun with your chair and express your personality. Go retro with a colourful one-piece moulded option, pick a sleek leather executive one or opt for a traditional wooden chair but brighten it up with statement fabric on the cushioning.
No matter what, you need to test your chair before choosing it as everyone has different preferences. Too comfortable and you'll find yourself falling into a restful, unproductive state. Too hard and you'll find your discomfort distracts you.
Decorate, In Moderation
In making your home office a welcoming space, it's important to add your own flair, whether that's having a statement wall with your favourite colour or design, or maybe facing the desk to the window so you can feel close to nature.
Don't neglect smaller decorations or accessories that can have a big effect. A piece of artwork or an inspiring quote on the wall above your desk will give you something to focus on when your mind starts to drift. A vase, a plant or a quirky clock will brighten up the space and make your working day more enjoyable and productive.
The options for setting up a home office are endless and though simple to set up, they are a great feature to add to any home and at Careers in Design we love seeing the smart and innovative spaces created by designers. Stay up to date with the newest trends in the design world by subscribing to our blog and following us on social media.
Back to blog
Posted in: Interior Design | Tagged: interior design home office