Current Flooring Trends
Posted on 28 Oct, 2022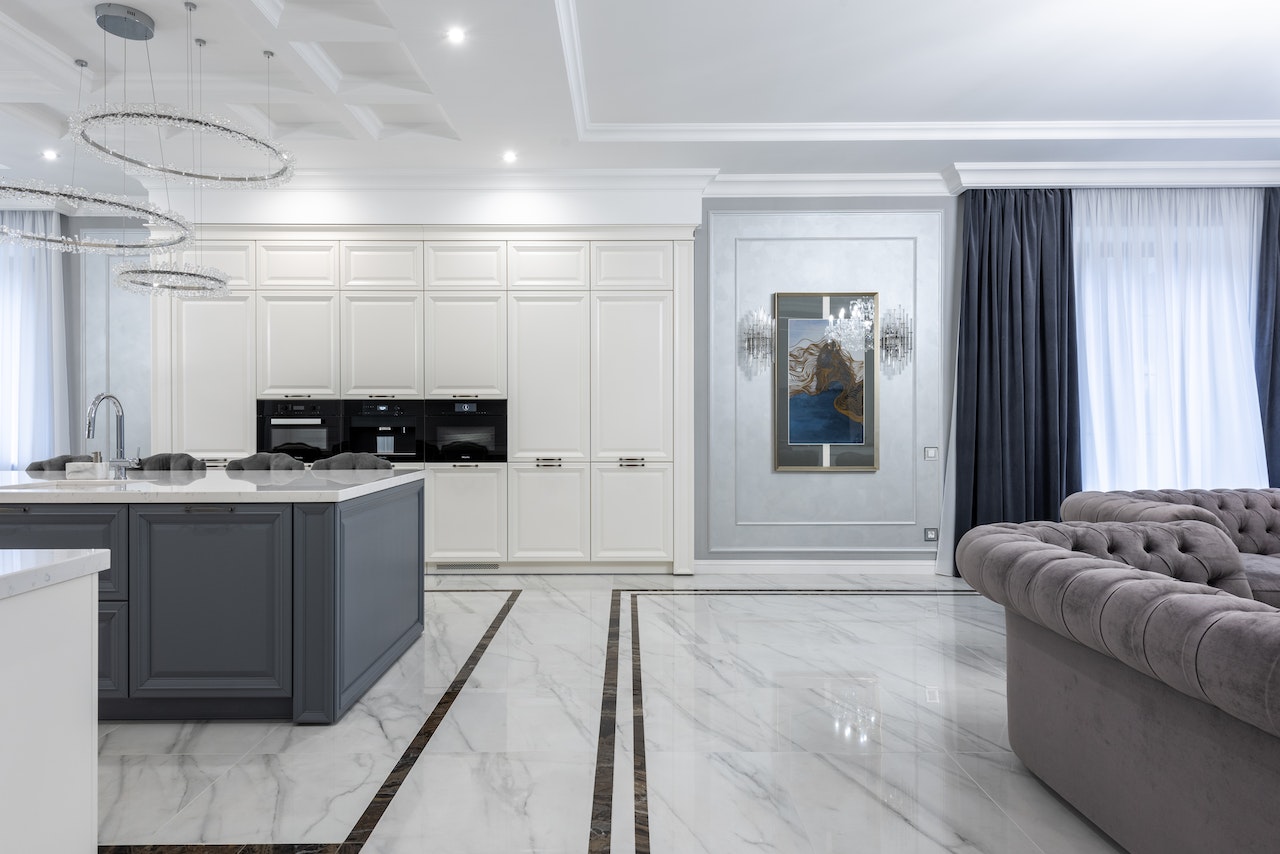 Like every aspect of interior and product design, there are fashions in flooring that come and go. Choosing the right flooring option can pull the design together in any room. In this article, we're looking at some of the current floor trends that are cropping up across the industry:
Parquet
With a history dating back around 500 years, there's nothing new about parquet flooring or the familiar angled positioning of its wooden planks. While its popularity might ebb and flow over the years, it's definitely on an upward trajectory as we reach the tail-end of 2022.
Marble
Marble has always been an excellent flooring choice for anyone wishing to add a touch of class and elegance to a room. The traditional grey-veined white marble has been a stalwart in British homes for years. These days, while marble still has its fans, the on-trend approach is to use more unusual marble. Black marble with blue veins, red-veined pink marble and blue marble with white veins are all popular combinations, giving any room a unique visual appeal.
Porcelain
For another flooring option that adds finesse to a room, but at a fraction of the cost of marble, porcelain tiles are proving extremely popular. They give any space the bright and welcoming feel of a Mediterranean villa. While porcelain can be chilly on the feet, that's easily resolved with underfloor heating.
Carpet tiles
The time of wall-to-wall carpets is long gone, and rightly so. However, rather than laying a different material and placing a rug over it for effect, why not mix and match your material elements. Wooden flooring around the edge of the room, with carpet tiles laid level with them in the centre creates a bold look for any room. Take it a step further and mix up your carpet tiles, creating a colourful (or chaotic) effect across the floor.
Cork
Broadly speaking, the trends for flooring in 2022 are more muted than they have been in the past. Natural stone, porcelain and ceramic tiles, wooden parquet flooring, and more, have all contributed to this current fashion. Cork flooring is another option that forms part of this trend and it has much to recommend it. It insulates against sound as well as heat loss and is both sustainable and recyclable, making it the perfect choice for the environmentally-friendly designer.
If you're looking for a design job that's right for you, whether it involves flooring or not, register with Careers in Design today. You will have immediate access to all the latest vacancies, plus essential advice and guidance from our friendly and experienced team.
Back to blog
Posted in: Interior Design