How Workplace Interior Design has Changed Post Pandemic
Posted on 30 Aug, 2022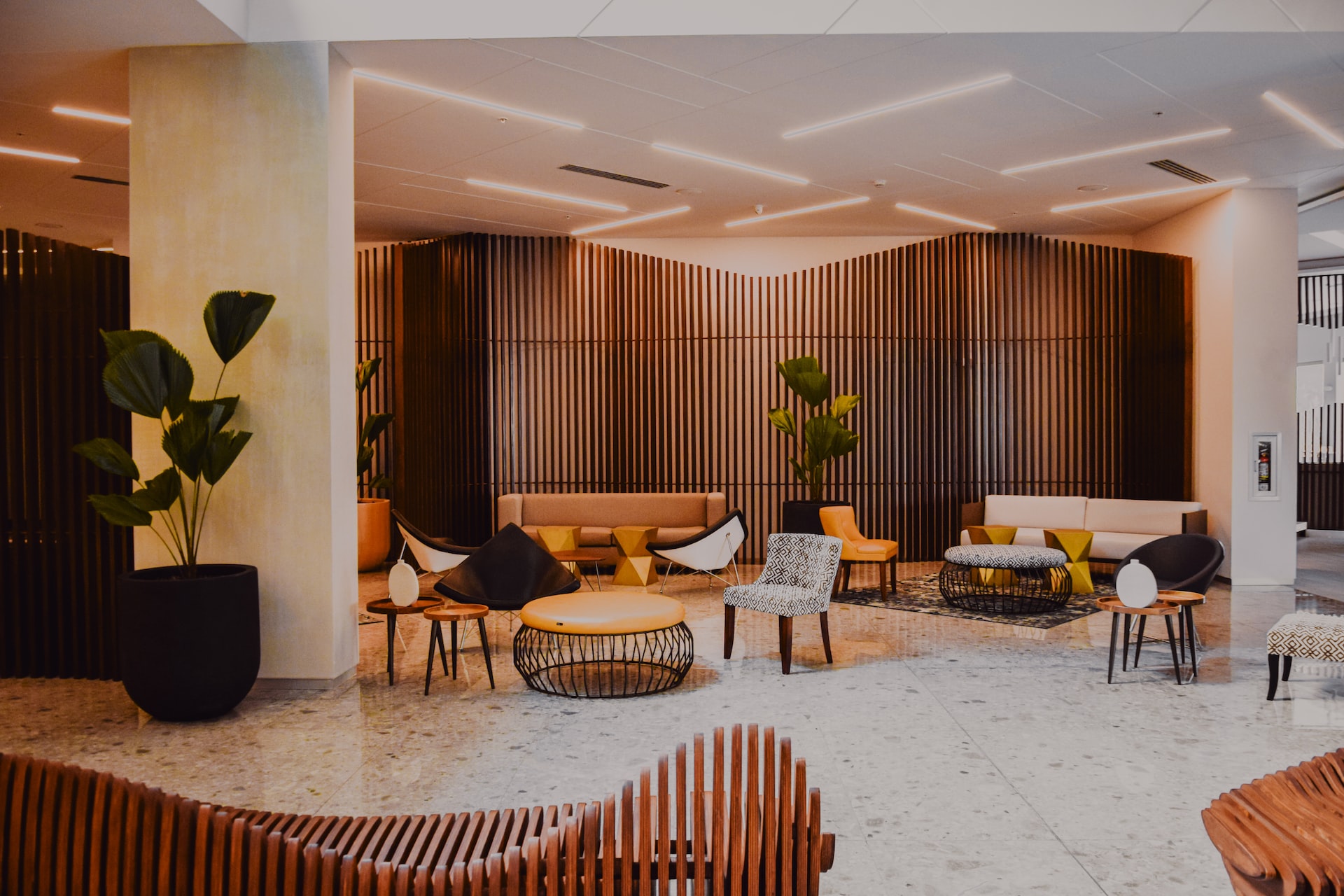 Since lockdown restrictions were lifted, some offices and other workplaces have adopted some variation or other of hybrid working. When most of us consider that phrase, we're probably thinking of it in terms of combining working from home with being in the office. However, this hybridisation of the workplace has affected much more than that.
In this article, we take a look at some ways in which workplace interior design has changed since the pandemic, as offices attempt to strike a balance between work and home life.
Comfort
For many of us, working from home allowed us to enjoy unrivalled levels of comfort in a working environment. Some of us spent our day in a home office, kitted out with a luxurious gaming chair. Others worked at the kitchen table with the coffee-maker constantly on the go. Others lay on the couch, laptops open on our outstretched legs. Let's be honest, there are not many offices that will be prepared for you do to that in the workplace, but compromises can be reached.
Having more comfortable and casual seating arrangements has been proven to increase productivity. Post pandemic office interior design has seen an emergence of a new style of furniture that makes use of single person pods, multi-person booths, soft modular seating that can be arranged as needed, hot desk style benches and stools, and shared tables - each giving staff members the option to work in a way that suits them best when they are in the office.
Easy on the eye
Post-pandemic office interior design is geared towards making the office experience a pleasant one for employees. Instead of the barren, featureless expanse of desks, chairs, computers, and phones, take the time to break things up a little. Adopt more eclectic furniture choices, add bright and vibrant art prints to the wall, throw out the old grey carpet for something patterned and pleasing to the eye.
Workplace hybridisation
Another way to break up the staid and static office environment is to introduce communal areas within the office itself. Instead of having a kitchen or tea point in a separate room, set aside part of the office as a coffee spot. Stocked with hot and cold drinks, it's a great place for staff to mingle in between tasks, without negatively impacting on their output. Break out areas are also great. Hours spent behind a computer screen can crush productivity, so bring in some couches and a coffee table, and let the team have a break as and when they need it.
Safe and sanitary
Many workplaces continue to promote the habits learned during lockdown, despite there being no legal requirement to do so. Hand sanitiser is freely available, cleaning staff are more frequent, individual work stations are more commonplace and easily identified. Other design elements include wider passageways or one-way systems to limit crowded corridors and better opportunities for access to fresh air through natural ventilation, rather than air-conditioning.
Back to nature
Biophilic design has been a popular trend ever since the lockdown ended, and had started before, with many companies embracing the aesthetic of bringing nature into the workplace. That's essentially what biophilic design is – bring the outside in by incorporating live plants, along with stone, wood, and other natural materials into the workplace. Living walls, water features, natural colours such as blues, greens, and yellows, and more natural light are all popular choices in a post-pandemic office interior design.
If you're looking for design jobs that make the most of workplace hybridisation, be sure to register with Careers in Design. Upload your CV and we will try and help you find your perfect position, as well as inform you of the very latest in design vacancies.
Back to blog
Posted in: Interior Design