Interior Design Fabrics to Celebrate Spring
Posted on 20 Feb, 2019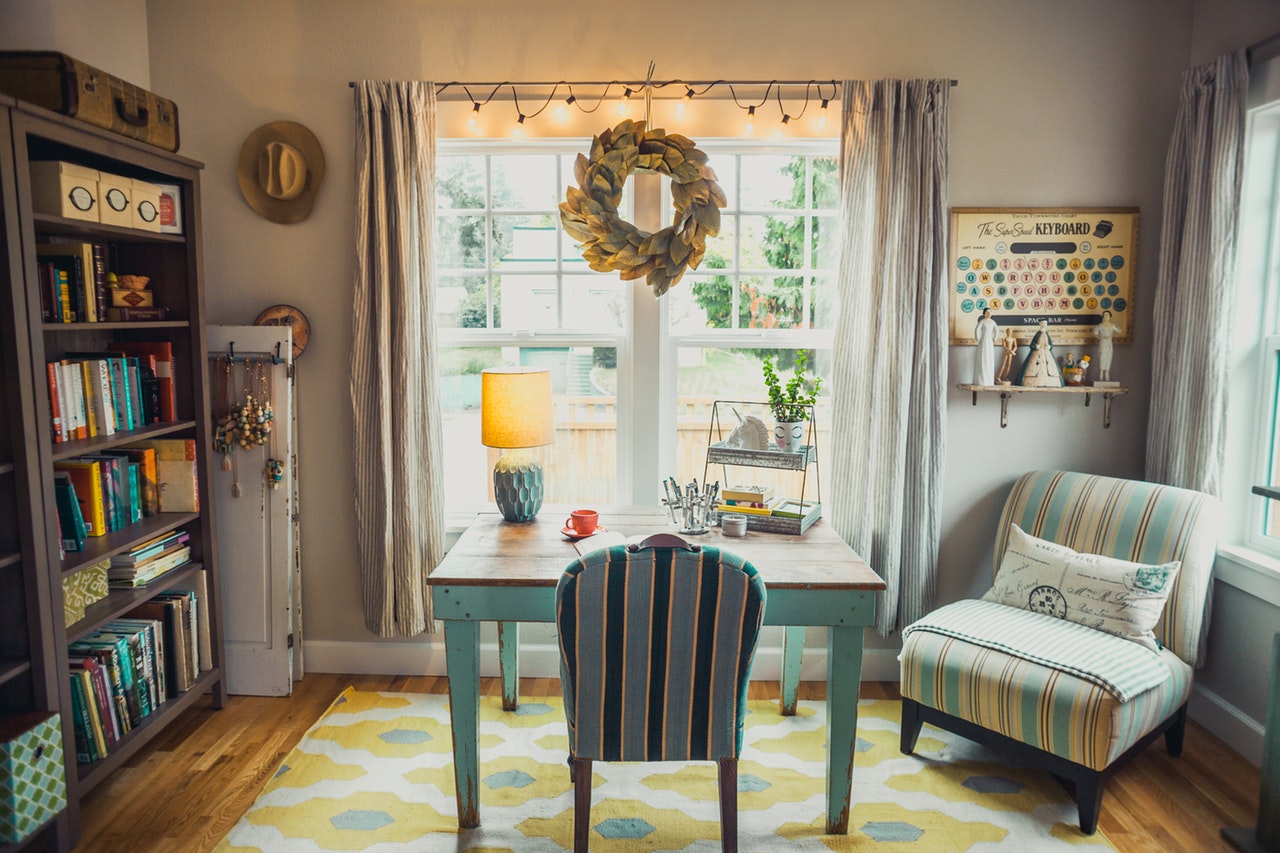 Fabrics are so important to interior design but often they are the unsung hero that fall into the background. The way that an interior designer uses fabric in a project is a real balancing act of many different factors. Too many bold designs can make the space seem stuffy or crowded, while too many intricate patterns can be visually confusing. On the other side of the scale, plain options can lead to a space seeming washed out and cold.
With Spring just around the corner (well nearly!). we look at some of the best ways that fabric can be used in interior design.
In spaces that see a lot of traffic like show homes, hotels and restaurants, designers often seek to offset the busyness of the area by adopting a simple, modern style, but that can miss the opportunity to introduce character and emotion that can be afforded by designer fabrics.
There are many types of features in a room and with a little bit of imagination they can all use fabric in different ways, some of which you might not have originally thought of. From wall art, lampshades and accessories to curtains, canopies and coverings for furniture and walls. Depending on whether it is to be an important focal point of a room, an accent or in the background, the designs chosen will need to differ to be a good fit to your design.
Whenever introducing a fabric into your design, you must consider how the function of the item, the environment, and whether the properties of that fabric are suitable long term. Cotton is often underrated as too casual and common, but the relaxed look and easy maintenance means that cotton furnishings will last for years and years. At the other end of the spectrum, silk fabrics are well known for being luxurious. The expense can often be justified for the effect, but care must be taken in where silk is used. It stains easily and direct sunlight will affect the colouring, so if it is used thoughtlessly, it will give a poor return on the investment. Synthetic materials blended with natural fabrics are often a more durable and cheap alternative that is popular in interior design.
Bearing this all in mind, here are three ways to use fabric to celebrate Spring.
Bright Silks
Incorporating bright colours into an interior space is an excellent way to draw the eye and to introduce fun and creativity. Silks take on colour very well and have a lovely depth and sheen. Appreciating the delicate nature of silks and that bright colours can be overpowering, it's best to use these for accents, rather than large features, so we would suggest table runners or cushions. These can also be replaced economically if they become damaged, or if you would like a change.
Natural Materials
In 2019 all aspects of society are seeing a push away from synthetics and towards nature. Embrace the focus on simplicity and rustic living by using natural fabrics such as raw cotton, linen and even burlap. These fabrics can give a softened look with neutral tone dyes, or keep them plain to relish the natural imperfections.
Floral Prints
Fabrics that include flowers and natural prints are excellent for introducing character into a space. There are a wealth of floral designs, from large blooms to tiny, intricate patterns that will draw the eye. Floral traditionally includes flowers, but there are options which provide more of a modern orchard focus on fruits and vegetation, as well as mixing flowers with other elements. Floral prints on cotton fabrics are very versatile and can be used in most upholstery, so it is a case of whether the pattern and colours are suitable for the space, the amount of light and the existing colour schemes.
Careers in Design are experts in recruitment for all sorts of design positions, across the creative industries. Contact us today on 01920 486125 to discuss how we can help you take the next step in your career.
Back to blog
Posted in: Interior Design | Tagged: fabric fabric design floral interior design