Interior Design Predictions for 2022
Posted on 08 Dec, 2021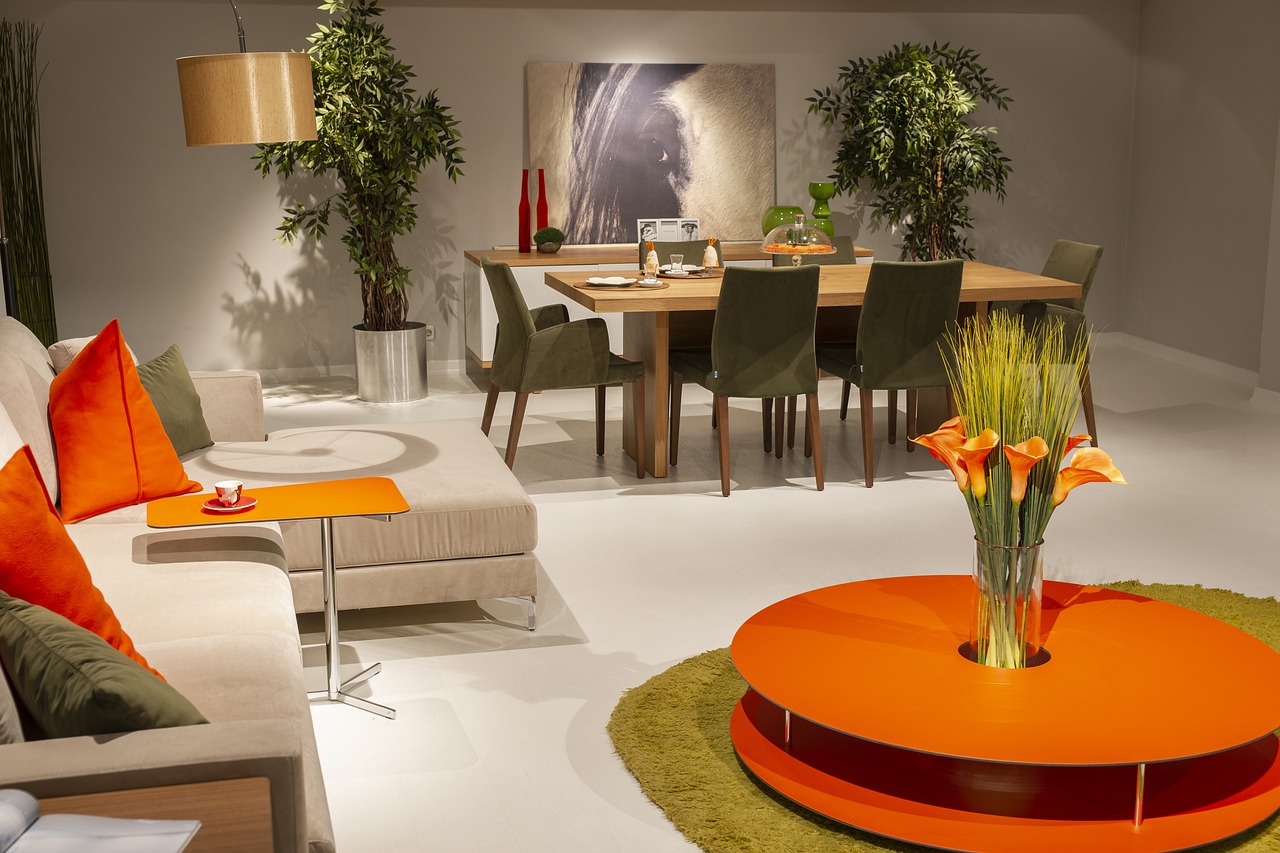 Whilst certain trends from 2021, such as sustainable, reconditioned and recycled materials are likely to remain popular in the New Year, the interior design industry will always continue to introduce new ideas and fashions.
These are just some of the interior design trends we are expecting to see in 2022.
Retro Colours
2022 looks like being a year for seventies throwbacks in interior design. Popular colours that trademarked the decade, like burnt orange and moss green will see a resurgence, lending a warmth and brightness to your project, without overwhelming more natural and muted shades.
Retro Furniture
Of course it won't just be colours that we'll be borrowing from the seventies – retro furniture and décor will also be in demand. Now's the time to check out those flea markets, antique shops and car boot sales to see what you can pick up for restoration and upscaling.
A Taste of Nature
Natural materials are already on trend, but we see this continuing for some time to come. Stone, wood and ceramics are going to be used for much interior décor, as are live houseplants. Dark green varieties like Laurentii and Yuccas are a popular choice for adding colour contrasts to lighter rooms.
Patterned Floors
Patterned floors will also be making a comeback, especially with strong geometric or herringbone designs. The important thing to focus on here is a neutral colour scheme – you're not looking to recreate a disco dancefloor! Keep the colours grounded and let the bold, striking pattern draw the attention instead.
Natural Colours
In keeping with the natural theme, 2022 paint schemes will be dominated by more muted colours, including stone greys, pale browns, off-whites, shaded blues and pastel greens. Whether using them to complement natural decorating materials, or as a way of replacing them, these subtle tones offer plenty.
Painted Doors and Trims
If your walls are all one colour, a simple and effective way to add accents and focal points is to paint the doors and trims. It requires little in the way of materials but produces a bold and striking feature for any room.
Inverted Contrasts
Speaking of which, traditional interior design aesthetics often use walls and furniture to create accents and contrasts. In 2022, the opposite seems to be true. Clients will be looking for light walls and furniture, with darker floors, trims and ceilings.
If you're looking to make the most out of your interior design career in 2022, make sure you register with Careers in Design and upload your CV. We'll help you match your skills and experience to the ideal interior design job and you'll also have access to all our clients' current vacancies.
Back to blog
Posted in: Interior Design