Land Your Dream Design Job in 2019
Posted on 07 Jan, 2019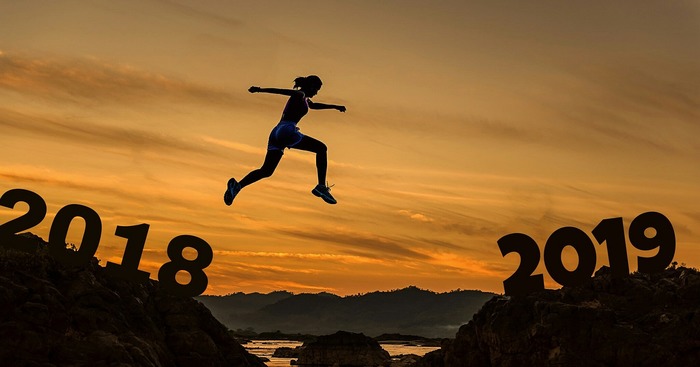 The end of one year and the beginning of another is a great time to take stock of what you have achieved and what your goals are for the future. As 2018 has ended, it's worth pausing to reassess where you are on your career journey and start looking at how you'd like to progress this year.
If you're thinking about pushing your career forward in 2019, it can help to assess your current situation and future goals. Identifying and leveraging your skills to employers is key, so try writing a list of your skills and areas where you excel. It can be difficult to recognise your own strengths as they are often qualities you take for granted, so try to identify examples of tasks you enjoyed or found easy, as well as abilities that helped you achieve notable goals.
As well as an updated CV, your design portfolio is essential to securing your ideal position. To be ready for applications and interviews, keep your portfolio updated, making sure it reflects your skills and also your ambitions. For more advice read our previous blogpost on preparing your portfolio. If using job boards make sure that your current CV has been saved otherwise an older version will be submitted with any applications you make. Also check that your profile on these boards and all social media sites like LinkedIn are up to date and correct.
Once you're ready to look for your next position, get a head-start with Careers in Design. We are one of the UK's top design recruitment companies and are proud to offer a varied range of vacancies for design jobs from many different areas and specialisms. Whether you are looking to explore a career in furniture design, find a position in a product design company or just build up your portfolio, we have plenty of opportunities for you to meet your goals.
With over 18 years in the industry, we use our experience to provide a tailored service to match candidates with the right positions for our clients. As we nurture long term relationships with our clients, we understand their needs and can match them up well with candidates that will be a strong fit for their organisation.
To apply for our vacancies, register and upload your CV. Or if you'd like to get in touch with us to see how we can help you on your journey, call us on 01920 486125.
Back to blog
Posted in: Job Hunting | Tagged: job hunting