Open-plan living
Posted on 07 Nov, 2019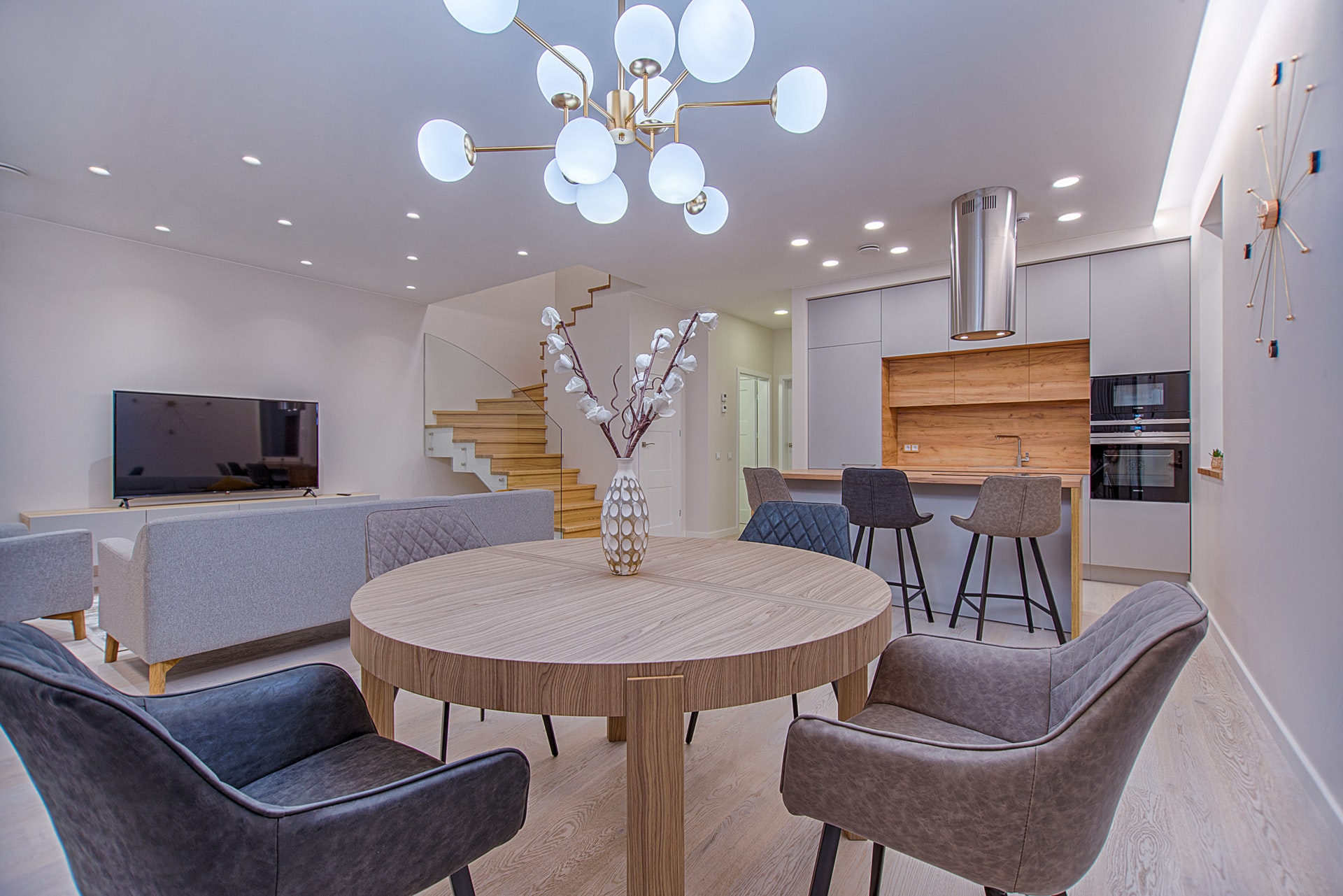 Here at Careers in Design, we don't just prepare CVs for our clients and match them with one of the extensive number of design jobs in our portfolio. We also take a keen interest in trends and developments within the industry.

Trends like open-plan living, for instance.

Anybody interested in the field of interior design should familiarise themselves with this concept, especially since it often comes up in discussion at interviews for interior design jobs.

Aesthetically, open-plan living is a simple way to layout a room or building but, for the designer, it offers several challenges, requiring the appropriate practical considerations to overcome. Here are some key design tips…
Invisible walls
We know, the whole point of open plan living is to do away with walls – but hear us out. Picturing your space as a collection of separate rooms allows you to coordinate essentials like storage, furniture, and lighting, whilst remaining true to the open aesthetic.
Furniture
Speaking of furniture, in many senses, it will replace walls and doors as a way of delineating certain areas of the open plan room. Placement of the furniture defines individual zones across the open area, as well as navigating peoples' footsteps in a particular direction about the room.
Dividers
There are many ways to divide up an open-plan area without compromising on its very openness. Glass walls, for instance, are popular in modern office environments, delivering an open feel, while also permitting a semblance of privacy. Another option is to use half-height walls to define specific zones in the open-plan area. Less restrictive than walls and doors, it combines inclusivity and community with a strong declaration regarding personal space. In the home, of course, a similar effect can be achieved with a kitchen counter or breakfast bar – cordoning off the cooking area, whilst leaving the kitchen – as a whole – very much part of the room.

For a range of interior design job vacancies, many of which may involve an understanding of open plan living, register with Careers in Design today. Upload your CV and a member of our team will help you find the perfect position.
Back to blog
Posted in: Interior Design