Outdoor Living Trends for 2022
Posted on 26 Apr, 2022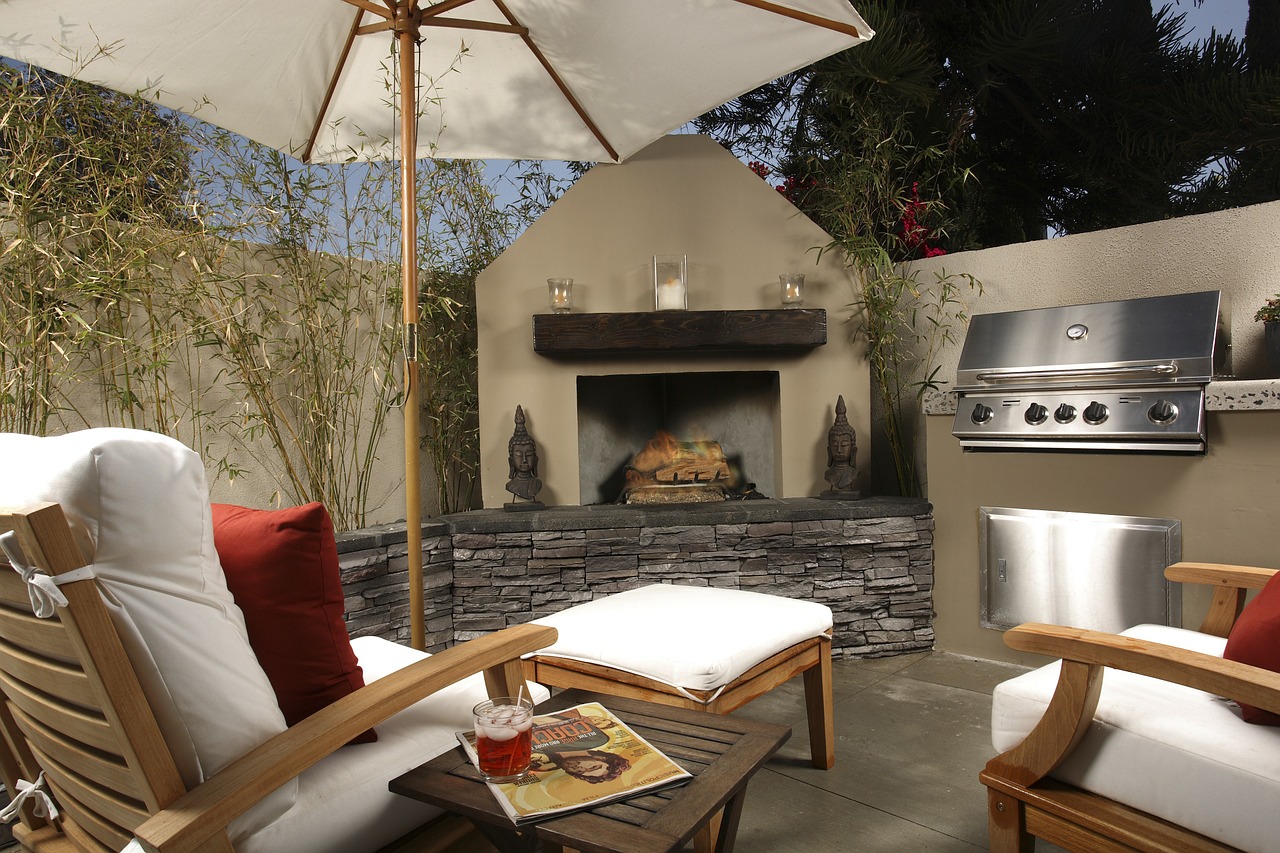 When we talk about interior design it's easy to overlook the fact that some interior design roles involve projects outside. Outdoor spaces that adjoin the house or building – patios, terraces, balconies, front and back gardens are all important spaces to take into consideration when designing.
Outdoor living has been a popular design trait for some time now – thanks in part to the pandemic keeping so many of us at home for extended periods of time. It only makes sense to make the most of your outdoor space by transforming it into a functional extension of your home.
We have researched here some of the top outdoor living trends you can expect in 2022.
Bring the Indoors Outdoors
During lockdown, the nearest many of us got to a summer break was walking to the end of the garden and back. However, some people made the most of that. With judicious use of awnings attached to the house or free-standing canopies, they created a brand new living room in the garden. We're not just talking deckchairs and sun-loungers. Think more about comfortable three-piece suites, solar-powered lamps, coffee tables, and the like. Everything you need to make the most of the British summertime without forgoing the creature comforts of home.
Swim Spa
The newest trend in outdoor living is the swim spa, combining all the luxury and relaxation of a regular hot tub with the extra space to swim. Swim spas come in a variety of sizes, suitable for most larger gardens.
Whether you're spending some time relaxing or trying to keep fit, this is the outdoor living trend that everyone can take advantage of.
King (or Queen) of the Cookout
Outdoor cooking used to mean wheeling out the barbecue, loading it up with charcoal and a few tins of lighter fluid, and hoping for the best. Advances in outdoor equipment mean you need never risk singed eyebrows again!
Inspired by the gardens of Mediterranean residents, it's now entirely possible to have a full outdoor kitchen with open flames for all kinds of cooking as well as fridges to keep your meat (and your beer or wine) cold, and a plumbed in sink for keeping everything clean.
Let There be Fire
Speaking of open flames – a major outdoor living trend is the fire pit. Available in a range of designs from a simple shallow bowl to metal recreations of a flaming hellscape (no, really!) fire pits, chimeneas, and other solid-fuel devices keep you warm outside on chilly evenings, soothed by the gentle popping and crackle of burning wood.
A Home (Sort of) Away from Home
Working from home doesn't necessarily mean working in the house. Many choose to separate their work life from their home life as much as possible, even when they are no longer commuting to an office. A simple way to achieve this is with a new garden building. Similar to a summer house, shepherd's hut, or bespoke wooden shed, these buildings offer great versatility. Plenty of room for your desk and storage needs, they can be wired and plumbed into your home's utilities, giving you all the benefits of a one person office in your own garden.
If you are a designer with an interest in outdoor living trends, register your CV with Careers in Design today. We even have such a role currently live on our website! You'll also be able to find other jobs on our vacancies board and our team will help you find a position that's perfect for you.
Back to blog
Posted in: Interior Design