Pinterest vs Graphic Design Software Mood Boards
Posted on 19 Oct, 2021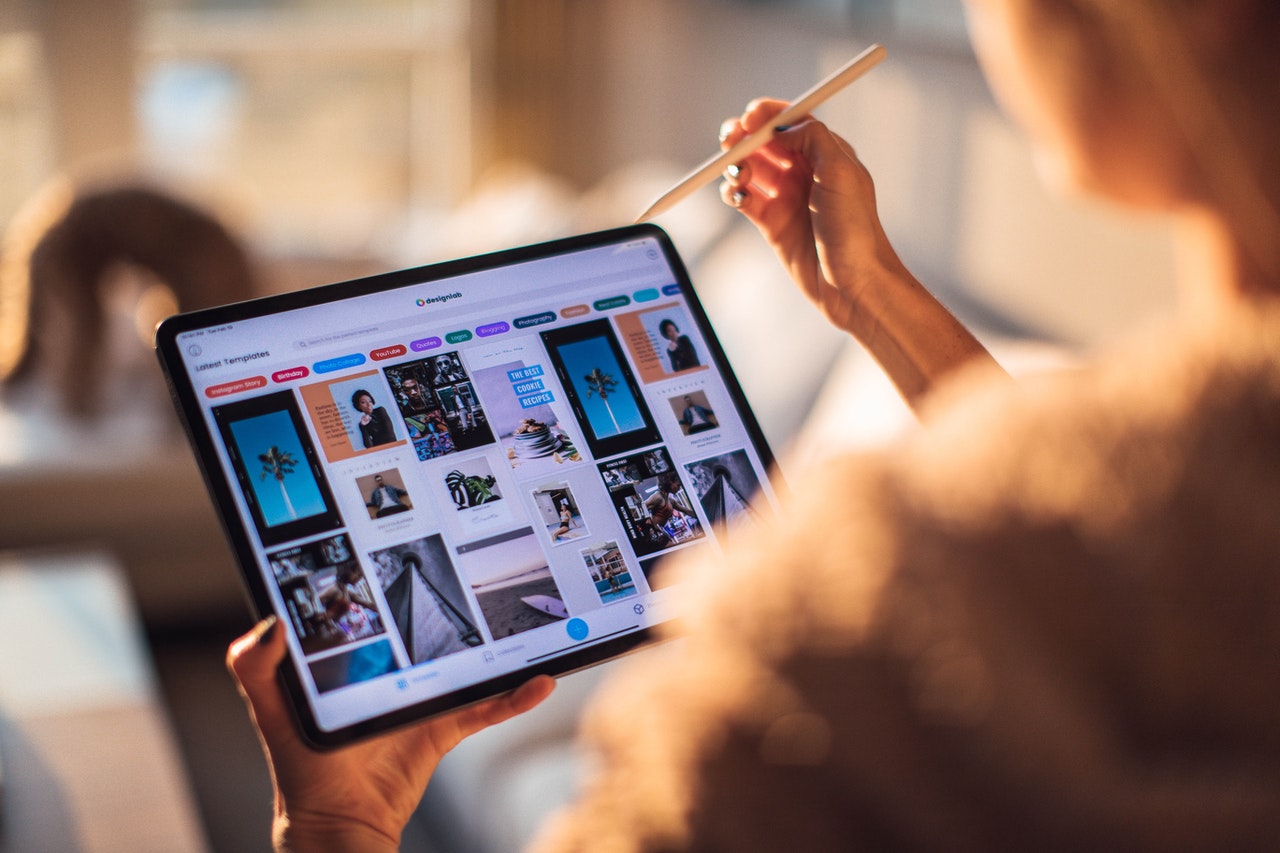 Mood boards are an essential tool for many design-related careers such as interior design and architecture. Mood boards are a great platform for designers to visually express their design ideas by compiling a variety of information such as product images, colour palettes, material and fabric swatches, and inspirations into one board.
Pinterest and graphic design software are commonly used to create mood boards, giving designers complete control with a range of helpful editing tools and digital features. If you're trying to decide whether to use Pinterest or graphic design software for your next project, we've compiled a comparison detailing the benefits of both.
Graphic Design Software
Opting for graphic design software gives you control over picture editing, image resolution, text, background, and much more when it comes down to creating your mood board. All you need to do is gather images that best describe your concept and arrange them in a clean and informative way.
There are plenty of templates and backgrounds that you can use to keep your mood boards consistent. For example, programs like Adobe Illustrator, InDesign and Photoshop are excellent for editing images, arranging them in an attractive way and adding text. Another popular option is Canva which has a range of free and paid packages. Canva makes it quick and easy to create mood boards and colour palettes using a selection of pre-formatted templates that you can update to include the images of your choice.
Creating your mood board using graphic design software makes it truly portable, allowing it to be shared in a variety of ways.
Pinterest
Pinterest allows you to create a range of different mood boards quickly from scratch in a few minutes. The main benefit of using the platform is the speed at which you are able to make changes to it, adding and removing images as well as the portability across multiple devices.
The large amount of data shared by businesses and individuals also makes it a great place to find new products, ideas and inspiration for current projects as well as discovering suppliers you may not have discovered using other methods. In addition, you can import in your own links from different websites to create your own pins.
Another benefit of Pinterest is the ability to share boards with the client and other team members working on the project, which is great for brainstorming ideas. Not only will the client feel involved in the design process, but it will also allow them to show their design vision to other people involved in the decision process.
Pinterest boards can be opened up for collaboration, allowing selected people to add to the mood board in real-time, allowing you to quickly and easily adjust the project without delays.
Making the best of both worlds
Combining Pinterest and graphic design software when designing presentations and mood boards can bring many benefits for you and the clients by making it easier to communicate and share conceptual ideas.
Utilising both mediums during the design process is an excellent way for both parties to express what they want and make design ideas come to life. Ultimately, which platform you use to create your mood boards is down to personal preference and the requirements of your project.
If you're looking for a new job in interior design, then make sure to register your CV with us or call us today on 01920 486125.
Back to blog
Posted in: Interior Design