Preparing for a Virtual Interview
Posted on 08 Apr, 2020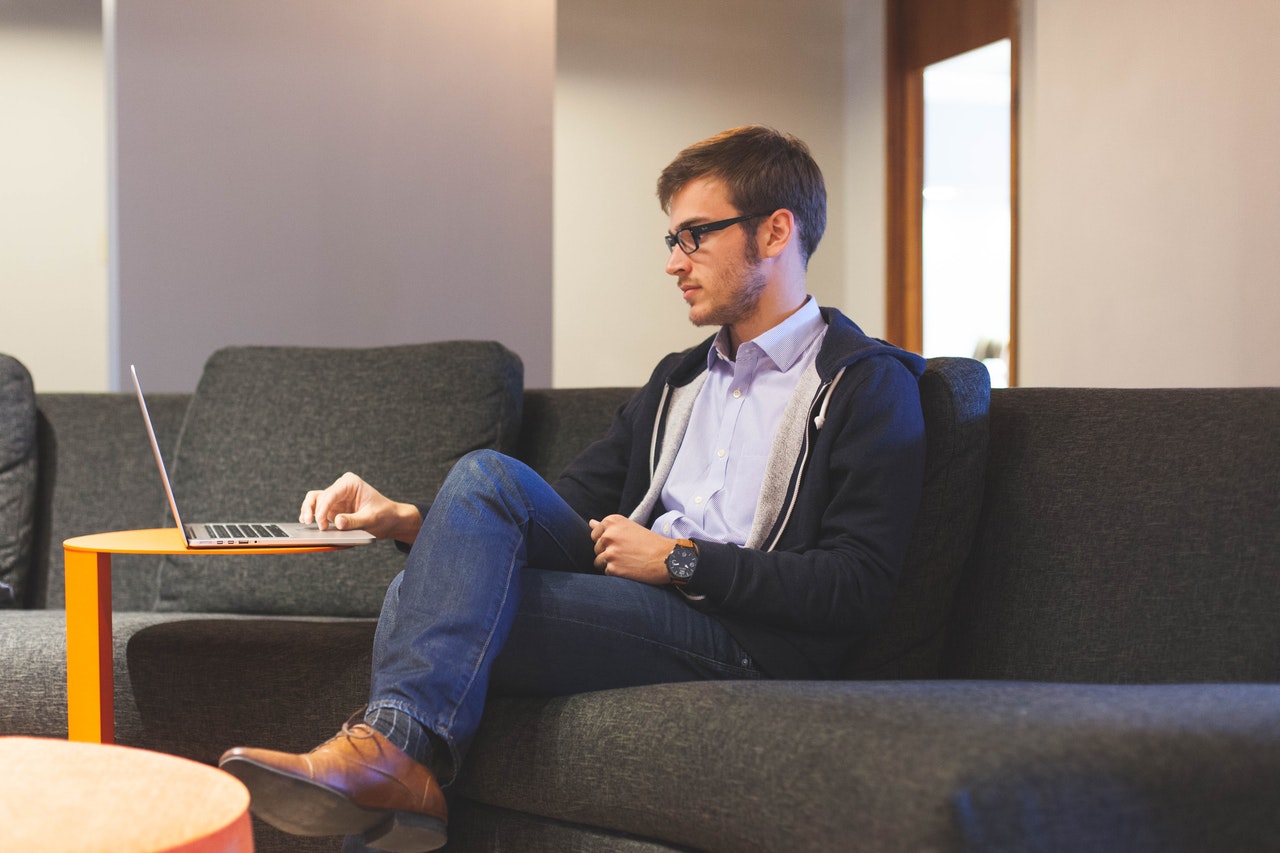 There are many reasons that applying for jobs in design might result in a virtual interview and with the current UK lockdown over the coronavirus outbreak, many companies are rightly complying with social distancing requirements.


However, there are other reasons, less immediate than a pandemic. Long-distance interviews are an effective solution for jobs that require an applicant to relocate. Some companies have most of their staff working from home as part of a flexible working arrangement.


Whatever the reason, preparing for a virtual interview requires the same professional mindset as preparing for one that is face-to-face.


Here are some of our top tips for doing so:
Check your tech
Once you've agreed to a virtual interview, make sure you have the right tools for the job. Is your internet secure and reliable? Will you be using your smartphone to conduct the interview, or a dedicated webcam and microphone? In either event, ensure that both work.
Know your platform
There are several virtual meeting websites and applications on the market. Whichever platform your interviewer chooses, make sure you know the fundamentals – how to connect, how to mute your call, how to change and share screens with other delegates, and so on.


Here are some of the more popular virtual meeting options:
- Zoom
- ezTalks Cloud Meeting
- Zoho Meeting
- join.me
- GoToMeeting
- ClickMeeting
- Skype
- WatchItToo
- Infinite
Set up your meeting location
Like with any interview, you want to come across as professional during a virtual interview. Check your camera output – does it show a messy bedroom with clothes strewn across the floor? Does your home office have embarrassing posters on the wall!? Now is the time to clear up or cover up. On some of these platforms you can choose a professional screenshot that then places you in front of it and your room is not seen. Or find some props that are linked to you and your profession.
Light and sound
Linked to the above tips – test the quality of your surroundings for audio and visual output. Is there a distinct echo? Does the light shine off your forehead? Treat your meeting space like a film set and adjust your environment accordingly.
Be aware of your body language
Body language can be a deal-breaker in any interview. Have your camera at eye level and maintain eye contact with the camera, rather than the image of the interviewer on your screen. Sit up straight, and remember to smile. Try not to get distracted by anything happening around you. During a face-to-face interview a quick glance to your right is barely seen but on camera, in a virtual interview it is far more noticeable.
Dress to impress
You know you've just got out of bed, but there's no reason that your interviewer should see this. Take a shower, brush your hair, and put on make-up, if that's part of your normal routine. Put on clothes that are suitable for a 'real-world' interview.


So if you are looking for a new job, either because you are worried about your future job security or have known for a while that you are stuck in a rut and in the wrong job then please do make contact with us or
register on our website
. We still have a few live vacancies and are also happy to have a chat to get you ready for that perfect job. We can help you with your CV and portfolio or just offer advice.
Back to blog
Posted in: Interviewing