Smart Home Design: Incorporating Smart Technology in Interior Design
Posted on 12 Aug, 2022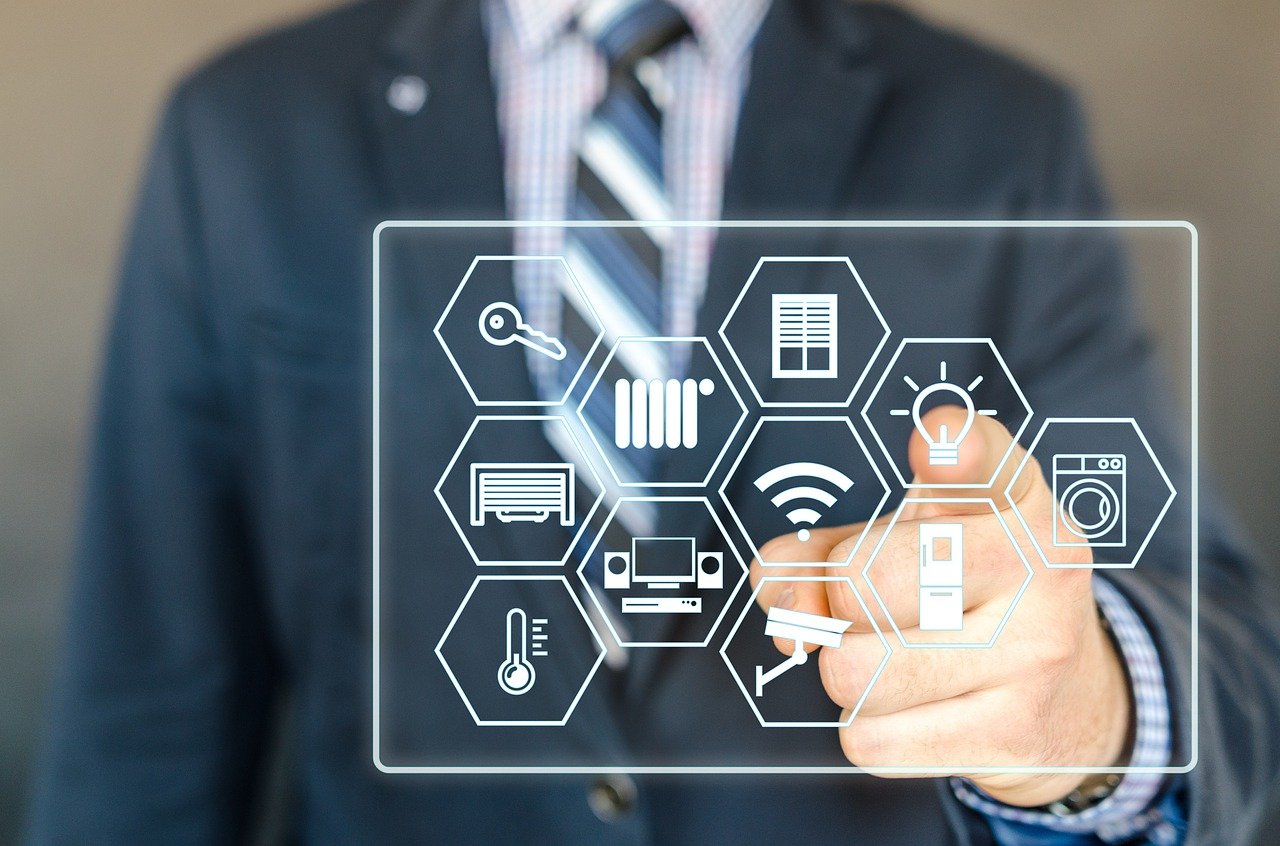 Incorporating smart technology into the home is becoming more and more popular. From automatic lights and heating, to security cameras you can access and operate via an app from the other side of the world, this exciting tech development is taking us to exciting new places all the time. We might not be quite at the level of George Jetson's fully-automated space home, but we're getting pretty close.
In this article we're going to look at smart technology and how it pertains to interior design. How can you incorporate smart house elements into a tradition design aesthetic? Let's take a look and see what possibilities present themselves.
Smart lighting
We use lighting at home to create spaces that we are comfortable with. This can involve changing the colour of the lighting or the brightness of the bulb to make a room feel warm and cosy, bright and breezy, or any other combination of emotional effects. With the right smart technology, you can have these settings pre-set, ready to be deployed at the touch of a button. The same dining room you keep nice and bright for a family dinner can be set-up for a romantic meal instead with the right effect programmed into the smart house system.
Smart lighting is also ideal for zoning different areas of a room to create moods that are relevant to the purpose. One section of the room could be kept bright for work or study, while backlighting can be used in another section behind the television to further enhance it as a focal point or to change to match the current show to remove the boundaries of the television screen and create a more immersive environment.
Safety and security
Smart lighting works using sensors that turn the lights on when you enter a room, they then switch off again after a pre-set period once movement in the room has ceased. Not only is this a great way to be more environmentally responsible, it can help to save money on utility bills - definitely a bonus with the spiralling fuel costs!
You can also have smart lighting set on a timer to turn on and off at certain times during the evening, to give the impression that someone is at home, even if you're not – a useful deterrent for would-be burglars.
Smart curtains
Another great security asset is the smart curtain. These too can be programmed to open and close at certain intervals to make it appear that the house is occupied when the family is away. That's not their only benefit. Smart curtains allow you to make the most of natural light from outside. Rather than letting in light in one go, they can change opacity, letting in smaller or large amounts of light when needed. What better way to be woken up, than with the gentle essence of sunlight entering the room?
Smart audio
Wireless tech and smart programming really comes into its own when you set-up an audio playback system. From an interior design point of view, the key is hiding the speakers in each room so that they are not obtrusive. A central playback app allows music, radio, podcasts, or any other audio to be played in any room, or across all of them. No more finding a paint-splattered transistor radio to drag out to the garage when working on a project. The best in hi-fi quality audio is available with the touch of an app.
If you're interested in the most modern and technologically-dependant interior design jobs, don't forget to register with Careers in Design and send us your CV. We post new interior design vacancies regularly and we can help you tailor your application to give yourself the best chance at landing the job of your dreams.
Back to blog
Posted in: Interior Design