Spring and Easter Inspired Decorating Ideas
Posted on 12 Apr, 2022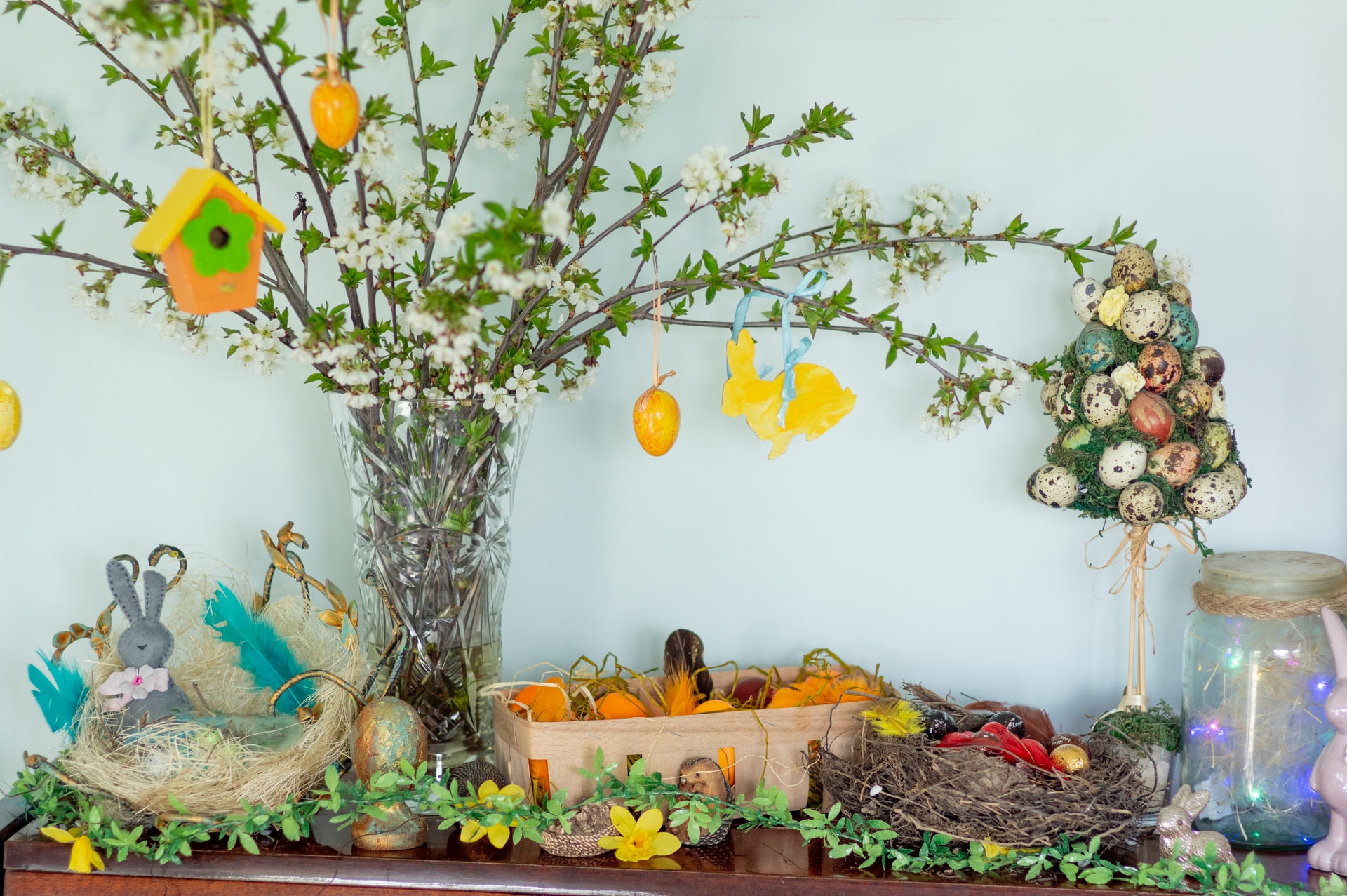 Decorating homes for the season is nothing new. Most of us do it at Christmas, with many also adding macabre touches for Halloween, or hearts and shades of red for Valentine's Day. Easter gives you another opportunity to mix things up in the home. Whether you celebrate the holiday or not, much of the imagery and colours associated with Easter work just as well for a general springtime theme.

These are some simple steps you can take to get your home ready for the spring and Easter season.
Use temporary tattoos to decorate your eggs
Traditionally, eggs were decorated for Easter using watercolour paints, but you might not have the time, patience or skill to try that yourself. Not to worry – temporary tattoos let you do the same job with a fraction of the time and effort. Find some spring-themed tattoos, like flowers, rabbits, bees and birds, and apply them gently to the shell of your blown eggs with a wet cloth.
Add colour to your table
Springtime is all about the world coming back to life after a long winter and your dining table can reflect that with the judicious use of colour. A white or pastel tablecloth provides the ideal backdrop, to which can be added, colourful crockery, candles or bowls of fruit (either real for picking at or fake for decoration).
Say it with flowers
While we're talking about colouring your dining table, why not add some scents and colours from Mother Nature too? A lined basket or trough, filled with fresh-cut spring flowers and greenery makes a stunning centrepiece for any table. You can add patches of moss for a more rustic effect and sprigs of rosemary to enhance the aroma of your display. If you're going for an Easter feel, you can nestle your painted eggs gently on the soil.
Floral prints and patterns
Flowers aren't limited to the table. Floral prints make a great addition to any springtime theme. Whether you want pictures on the walls or new fabrics for your cushions, lampshades or curtains, there are plenty of options to choose from. Even floral napkins add a touch of nature to the proceedings.
Try an Easter wreath
Wreaths are popular home decorations for Christmas, but why not try your hand at an Easter-themed version? Decorate your garland with spring flowers, greenery or coloured eggs (we recommend fake eggs for this, as they are more robust) and hang from your door.
Play with colours
Pastel colours are perennially associated with spring and Easter, so make the most of them when decorating for the season. Pale blues, pinks, greens, yellows and lavenders are easy to add around the home. It can be something as simple as changing your table linen and cushions. Alternatively, why not shake things up with more bold spring colours – hot pinks, lush greens and bright, sunshine yellows? Used as focal points, these make a stark contrast to the more reserved pastel shades.
Overhead features
Table centrepieces are one thing, but an overhead feature attached to the ceiling is a real showstopper. Use branches and flowers to create a rustic garland effect, either in its natural colours, or painted in pleasing pastel shades. You can add all kinds of festive accessories like plastic or fabric chicks and coloured eggs, or just leave it as nature intended.

If you're looking for a new role that suits you, register with Careers in Design today. Not only will you be able to submit your CV to help us find you a position that matches your career goals, you'll also have full access to all our latest job vacancies.
Back to blog
Posted in: Interior Design