Tips on How to Set Up Your First Portfolio for a Design Job
Posted on 22 Mar, 2021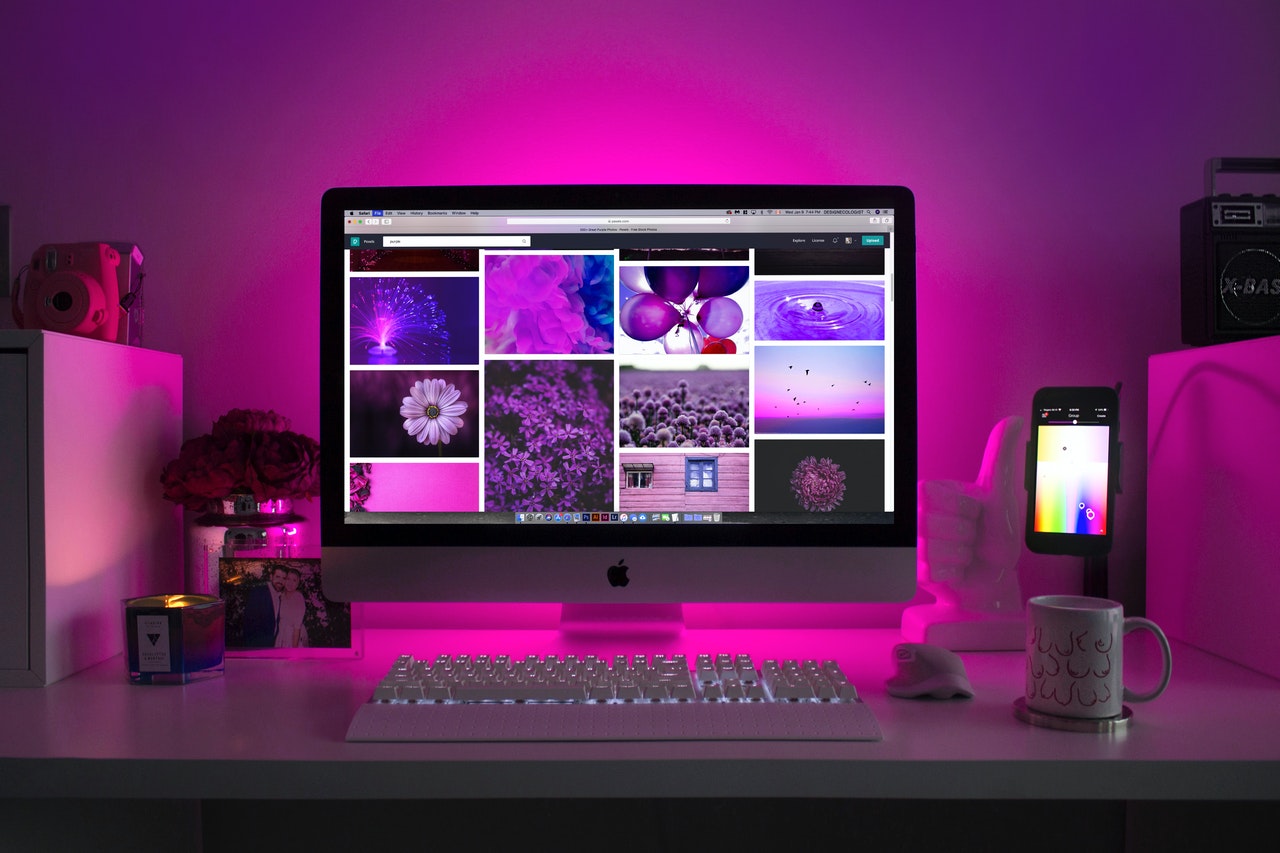 Are you a fresh graduate from design school, college or university? Maybe you're at a career crossroads and considering a significant change towards a new path. We have you covered on how to set up your first portfolio for a design job. For design-related jobs, regardless of your chosen profession, creating a portfolio is just as important as your CV, maybe even more. The more impressive and unique your portfolio is, the higher your chances of obtaining new and better clients and/or better future employers.
Printed portfolio or digital?
In this day and age, when most of us are tech-savvy, not to mention the importance of an online presence (whether for work or personal social media), having a digital portfolio is essential. Particularly with the current restrictions with face-to-face interviews where you might usually present a physical portfolio. By using the power of the internet you can expand your target clients by a vast margin and give potential recruiters a chance to have a glance at your work. With a few clicks and editing you can modify your design approach, alter your images and replace your old workpieces with new updated ones to stay up-to-date. With many students and graduates overlooking the needs of a digital presence, having a digital platform like your own website page, Instagram portfolio, or LinkedIn page will put you ahead of your competition.
Always have a physical printed portfolio
Now that we've covered digital portfolios, it's also worth maintaining an old-school printed physical portfolio with you, especially when you're attending an interview or meeting new clients. Having the option for both platforms makes you look slick, professional, flexible and proactive. It doesn't have to be fancy, just clean with clear printed drawings, sketches and images. People still respond to the "touch and feel" approach and having a tangible file to showcase during interviews is a great way to communicate your work in person. There will always be a company or two that demand a hard copy in some cases, so it's better to be prepared.
Tips and what to include:
Personal Description: Your design website also acts as a business card. Include a quick introduction, brief personal description and contact details.
Work samples: Emphasise your best work, combine projects from different styles to show variety and adaptability. Always put quality over quantity.
Narrative: Presenting your work in a story-like format makes your work pitch flow smoothly, making it easier to explain your approach and challenges during projects.
Personality: Adding personal flair and style will make you stand out. You can do this by picking specific colour schemes, sticking to one font style, or using a distinctive visual presentation.
Regularly updates and maintenance
A great portfolio will need to be tailored to the type of design career you want to pursue and we recommend that it is regularly updated at least once a quarter, or after every project you complete. If you need further advice and guidance on creating the perfect design portfolio, please contact us at Careers In Design. You can
submit your CV
on our website, and we will make sure to help you find the most suited design jobs and career.
Back to blog
Posted in: