To Panel or Not to Panel
Posted on 25 Apr, 2023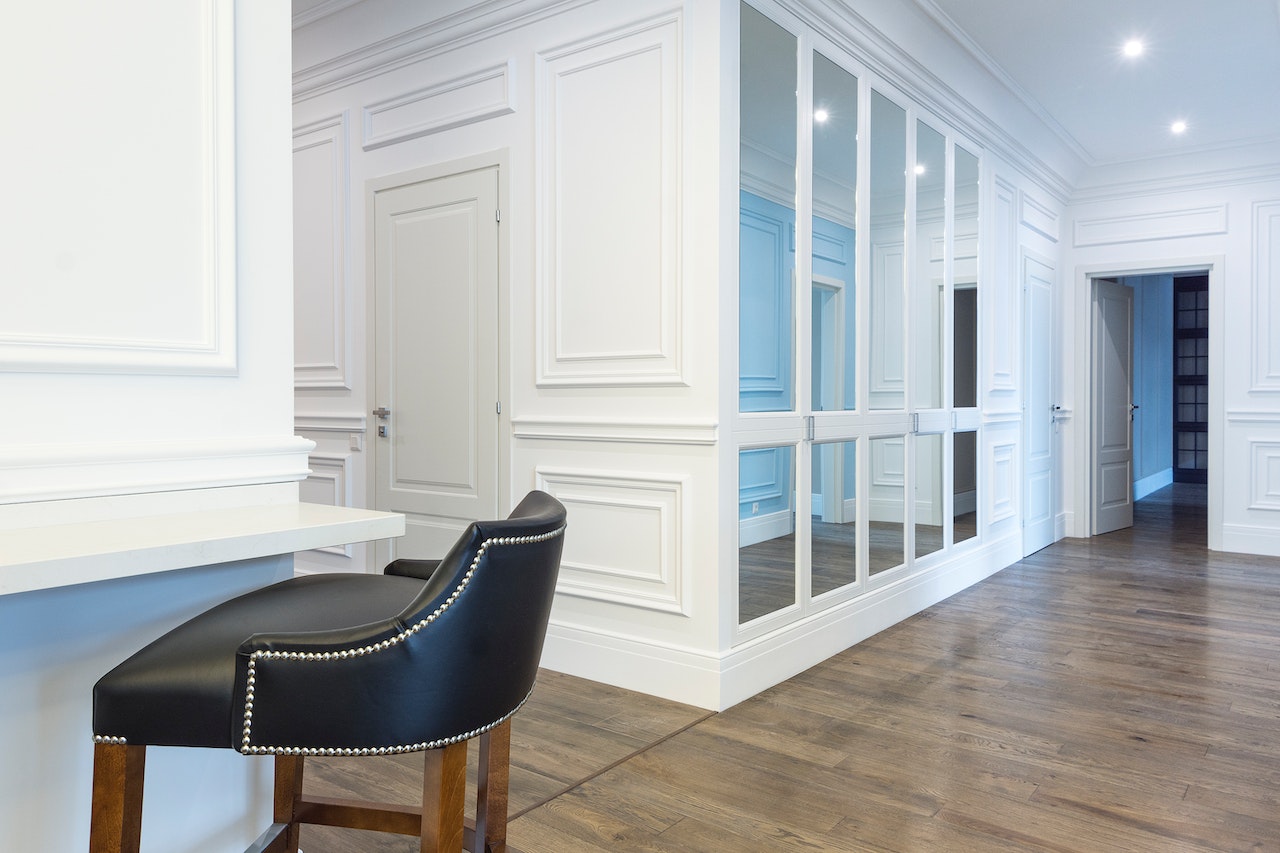 Panelling is an interior design technique whereby rigid panels – often wooden, though other materials have gone in and out of fashion – are installed on the interior (and sometimes exterior) walls of a property. The technique achieved its greatest popularity in the 16th and 17th centuries, when it was applied to the homes of the rich and influential. Back then, it served as a form of crude insulation, preventing the chill from bare stone walls from leaching into the room. These days, it is more likely to be applied for decorative effect, which also explains the growth in faux panelling for interior design work.
In this article, we're chatting about both 'real' panelling and faux panelling and taking a look at some of the advantages in both of them.
Real panelling
As mentioned above, modern panelling is most often made of wood, carved (or, more accurately, milled) with a typically geometric design. These panels can be produced in a variety of thicknesses, from a simple veneer to a full sheet of timber. The designs also vary, both in their depth and their intricacy. Since most real panelling is wooden, it can stained or treated with varnish to deliver the required finish. Alternatively, it can be painted, adding a splash of colour to the design and making it a great focal point for the room.
Faux panelling
Faux panelling is usual a thick, high-end form of wallpaper designed to give the effect of a panelled room, but applied directly to a plastered wall. Over recent years, it has grown in popularity as people look to apply a certain stylishness to their rooms. There is an entire industry of faux panelling providers, with these visually impressive wall coverings being available in all manner of colours and designs that almost perfectly match traditional wooden panelling.
Which is the right choice?
Like most aspects of design, there is no right or wrong answer; all that matters is whether the choice meets the requirements of the job at hand, both in terms of aesthetic and budget. Both real and faux panelling make a room look luxuriant, though the difference between the two will become apparent upon closer inspection. Both look stunning when applied by trained professionals and both have their advantages and disadvantages, each usually mirrored by the other option.
For instance, faux panelling is significantly cheaper and easier to apply than wood panelling, but it is nowhere near as hard-wearing, nor will you be able to convince someone that it's the real thing under close scrutiny. Faux panelling can be installed with minimum fuss, with the desired finish already printed upon it, while wood panelling requires careful preparation, painting, and finishing to get the desired look. Wood panelling, though more expensive, will last a lifetime with the right care and attention. While faux panelling is hardy compared to other paper wall coverings, it can still be torn, scratched, or marked by furniture if you're not careful.
We hope you found this short read interesting and for the latest interior, furniture or product design jobs in the UK, sign up to Careers in Design and access the current industry vacancies.
Back to blog
Posted in: Interior Design