Wallpaper Trends and Fashions Over the Years and What Lies Ahead
Posted on 13 Mar, 2023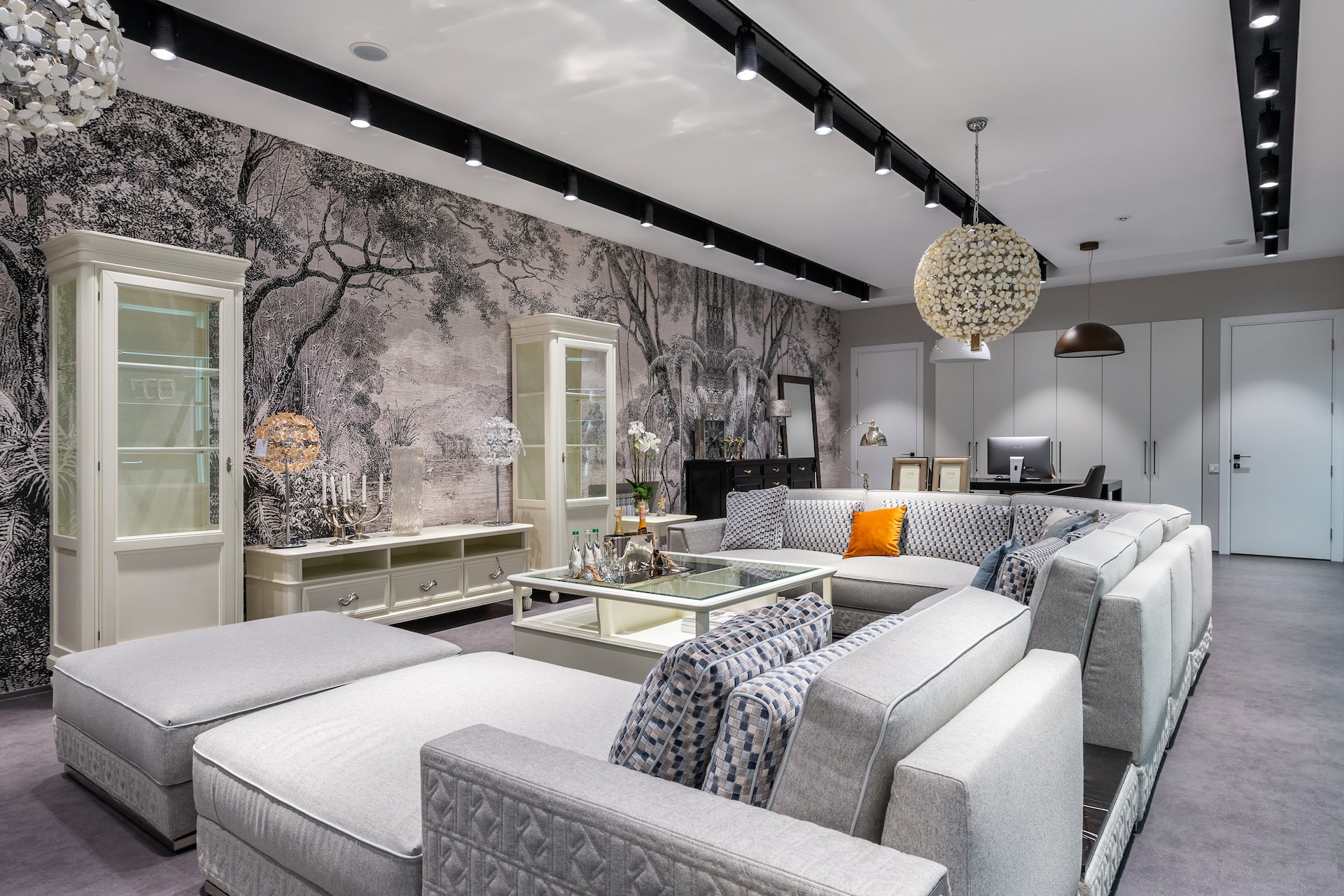 Like any aspect of interior design, wallpaper has gone through a variety of trends and fashions over the last fifty years. With wallpaper being such an integral part of many British homes and intended to last a good few years at least, how its design changes over time can tell us a lot about the direction society was taking.

In this article, we wanted to look back at some of the major themes in wallpaper designs of the last half-century, and then look forward to what we can expect in 2023:
1970s
While we like to think of the 60s and 70s as two distinct eras, there was significant crossover between the two. In terms of wallpaper and interior design, the main difference was the introduction of avocado and mustard tones that became prevalent in the patterned wallpaper of the decade. As for the patterns themselves, the 70s began to move away from the bright florals of the 60s towards a more space age aesthetic of bright, modern geometric shapes and images.
1980s
While we picture the eighties as a riot of neon and colour, that was restricted to the TV and the nightclub, in the average home, chintz was the order of the day. These multicoloured printed floral designs were made famous by Mario Buatta and were found on couches, curtains and… yes… wallpaper.
1990s
The nineties were all about contrast. Neutral painted walls or damask wall coverings acted as a blank canvas for more colourful items of furniture and other forms of decoration. Some of those damask wallpapers were intricate in design, even when subdued in colour.
2000s
As a reaction to the new millennium, the major design trend of the noughties was shabby chic. People bought vintage furniture if they could afford it, or distressed new furniture if they couldn't. Wallpaper played its part in this aesthetic, with floral wallpaper helping to recreate a heritage vibe.
2010s
Bringing ourselves right up to date, the big wallpaper trend of the last decade was trompe l'oeil, or "trick of the eye". This refers to thicker, more durable wallpaper, often with an adhesive backing for peeling and sticking, designed to look like brickwork or wood panelling.
2020s
So what does the future hold for wallpaper design? We believe that prints reflecting the natural world are going to be the biggest trend of the next few years. In a post-lockdown society, natural elements are more popular than ever and this extends to your wallpaper. Expect the return of floral patterns, as well as more dramatic jungle-inspired greenery. Blues, greys and browns will also be in fashion, representing sky, stone and soil respectively.

Beyond the nature prints and other biophilic design elements, wallpaper in the 2020s will be typified by simple, unobtrusive patterns, similar to a 90s aesthetic. Whether the prints themselves are large or small, they will serve to define the wall space, not limit it.
Get in touch
If you are looking for the best design jobs to make the most of your passion for wallpaper, register with Careers in Design today. Not only will you have access to the latest industry vacancies, you'll also have our experienced team helping you maximise the potential of your CV.
Back to blog
Posted in: Interior Design