Ways to Help Combat Interview Nerves
Posted on 09 Dec, 2020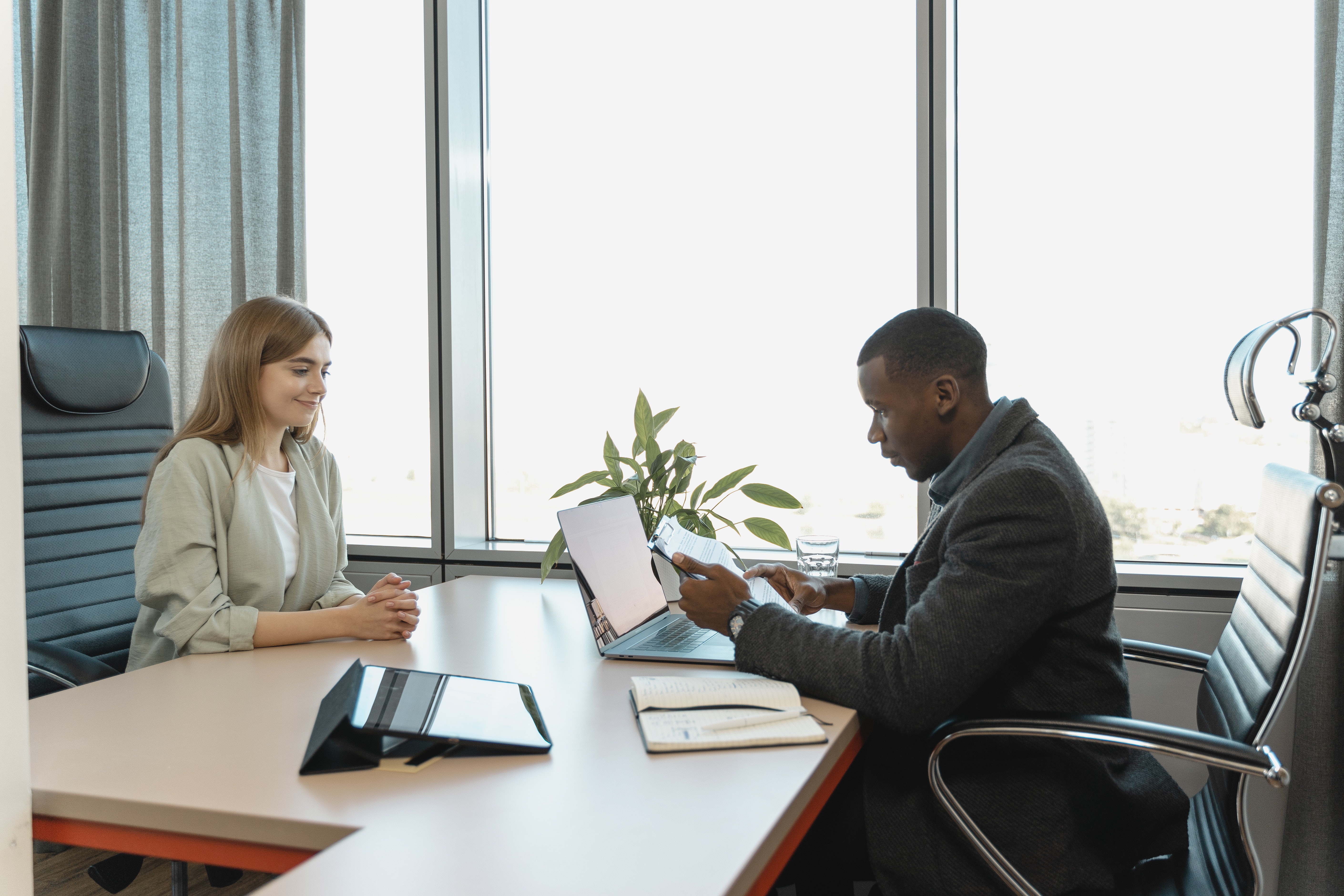 You have an important interview coming up with a prominent company. With one chance at a job you've been waiting for, it's easy to start feeling nervous before an interview. Knowing the stakes are high, your nerves could get in the way of landing that perfect job.

Nervousness is triggered when the body braces itself to confront or escape a difficult situation. In most cases, your body may experience physical symptoms which can hinder your performance on the day. Hyperventilating, trembling, or stuttering are some of the signs you may experience, and while these responses are involuntary, there are many ways to control them. So how do we combat this?
Focus on your breathing
When you are listening to the interviewer, focus on your breathing. The less your mind overanalyses, the less nervous you will feel. Before you respond, pause briefly and take a breath. Being aware of your breathing eases the nerves and helps to maintain your
composure. Pausing before speaking will give you more time to provide the best answer to the interviewer.
Change your perception of the interview
Whilst being nervous is understandable and most of the time inevitable, reframing how you think about an interview may alleviate your anxiousness. Convince yourself that an interview is just a casual conversation with another person. It's a simple trick that's similar to 'fake it until you make it', and surprisingly, it works! It can also help simplify the situation instead of overcomplicating it.
Be prepared
Preparing well ahead before the interview can help calm your nerves. Before an interview, you can:
- Find out more about the company and learn as much as you can by looking at their online information.
- Practice a mock interview with a family member or a friend and have your notes and CV ready to hand.
- Write down any questions that you may want to ask on the day.
- Highlight particular points that you would want the interviewer to know about yourself.
For more career advice and job vacancies visit our website at careersindesign.com. You can register your CV or give us a call on 01920 486125 and we can help match you with your ideal job.
Back to blog
Posted in: Interviewing