What New Interior Design Trends and Predictions Lie Ahead in 2023
Posted on 16 Feb, 2023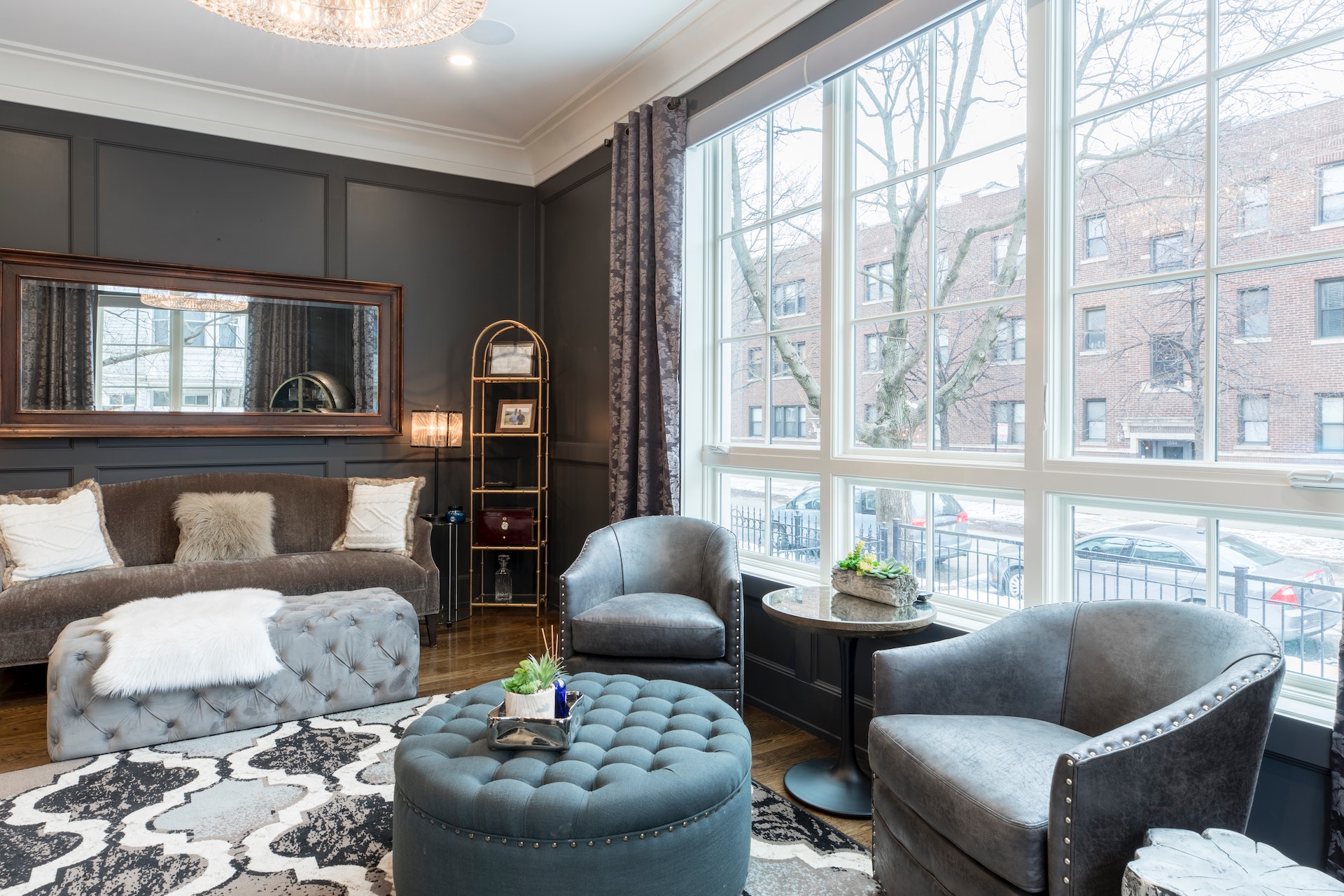 As we settle into 2023, it's worth keeping an eye on what the rest of the year is likely to bring in terms of interior design trends. The design sector is one that is continually in flux, evolving to meet the needs and interests of businesses and the general public. Some trends develop slowly, describing a smooth cultural arc as they do so, whilst others leap onto the scene, almost fully formed, and grab attentions and headlines in the process.
In this article, we're looking at five interior design trends that are either already on the horizon or about to pop their respective heads over it:
Listening rooms
This is an example of design trends changing to meet social trends. Despite the popularity of streaming audio services like Spotify and Amazon Music, one type of physical music media has made an unlikely resurgence over the years – vinyl records.
Modern day audiophiles prefer the analogue warmth of these pressings to the clean crispness of digitally-encoded music and listening rooms are the natural destination for such people. To truly experience music on vinyl, you need a dedicated space for sitting back, reading the liner notes, and embracing every note.
Natural stone
Natural materials have been in style for some time now, with wooden accents and biophilic design being talking points throughout the industry.
While natural stone has played its part, it has often been relegated to a decorative or ornamental role. We see stone slabs forming a big part of 2023's interior design aesthetic. From marble kitchen counters and granite table tops to rose quartz bathroom appliances, the future will quite literally be set in stone.
Muted colours
The dazzle of bright primary colours, stark lines and clashing colour schemes is already on the decline. Natural shades like leafy greens, sunset pinks and sky blues have entered the discussion again, as part of the design world's return to nature. Expect this trend to continue, embracing other muted tones, that don't necessarily bring the same connotations. We're talking gentle purples and blues, warm and welcoming terracotta, and luxurious browns and sea greens.
Statement lighting
2023 will also see the return (or rather the explosion) of statement lighting to British homes. That means no more plain lampshades and hangings, being replaced by elaborate chandeliers and standing lamps. Expect to see different materials used in their construction, such as pleated linen lampshades, frosted glass coverings and even brass and wrought iron brought back into fashion.
Stripes
This year, stripes are being used in interior design to create eye-catching aesthetics. Framed stripes of patterns applied to plain walls create a unique focal point, whilst striped accessories such as curtains and cushions add a pop of colour against more muted tones.
Following the success of the Netflix show Wednesday, gothic inspired designs are also gaining popularity. Black and white striped wallpaper can be used with monotone accessories for a matching look, or you can add in an additional colour to create a contrasting design. Colours such as deep reds, shocking pinks and electric blues are popular choices for main living spaces. For a modern twist on a nursery or child's room, include pastel colours such as blues, greens, pinks and yellows.
Whatever 2023 holds for the interior design industry, make sure you're at the forefront of any job opportunities by registering with Careers in Design today. Upload your CV to our experienced team of recruitment specialists and we will help you find the ideal position from among the latest interior design job vacancies.
Back to blog
Posted in: Interior Design