Window Design and Enticing the Public Back Into Shops
Posted on 12 May, 2021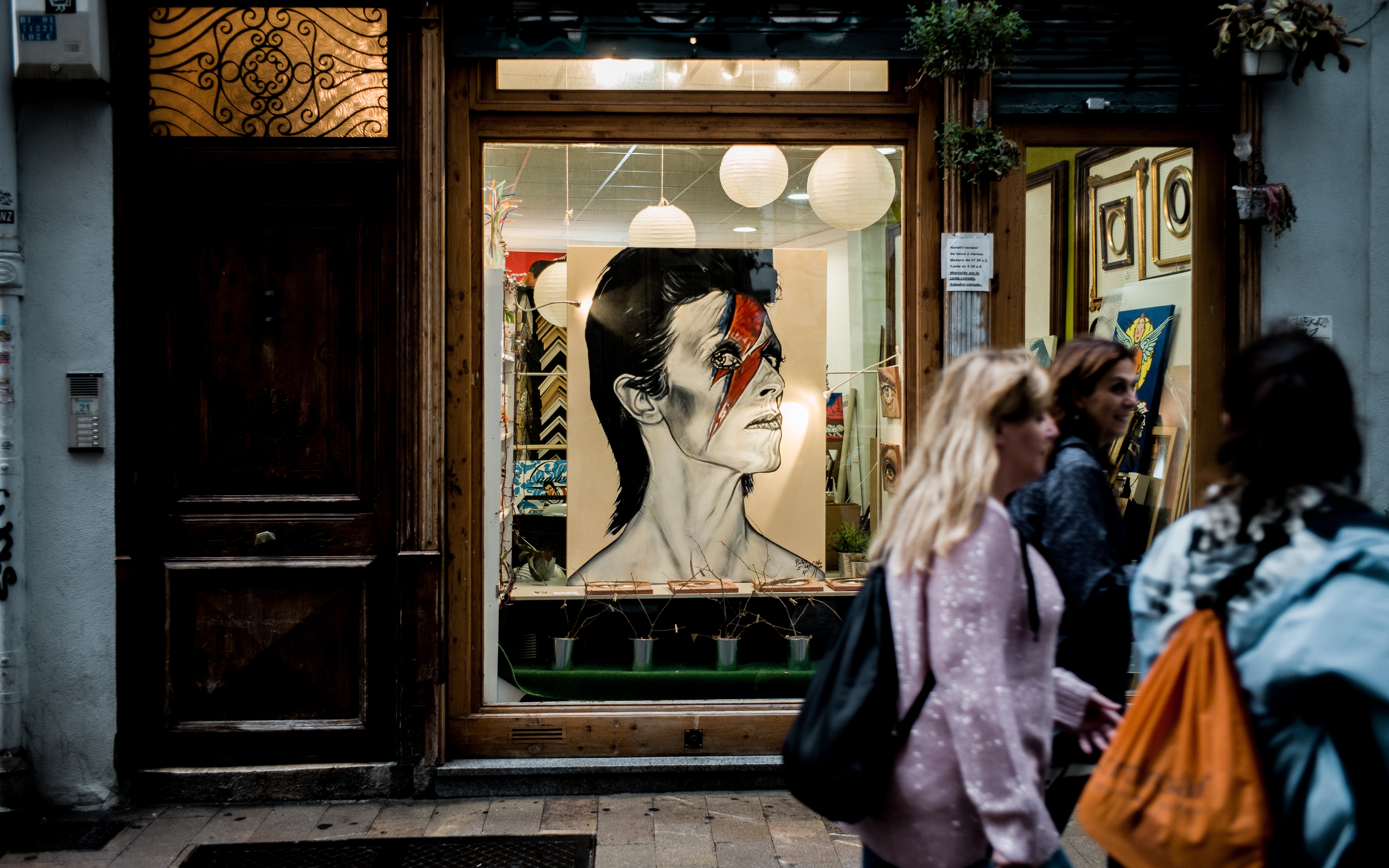 It may be surprising to think that a casual stroll around your local high street or shopping centre might inspire you in your next design project or make you want to find out more about a store that you previously hadn't considered going into. Interior furnishing and homeware retailers are an obvious and easy choice for creative styling but other retailers such as shoes, clothes, games, stationery and floristry have products that can make for an innovative, enticing window shop display.
Local stores and retailers have just a few seconds to attract a buyer's eye. With the convenience of online shopping and ongoing lockdown restrictions, it's crucial to get it right to attract the public back into shops. To catch the attention of someone, who might be distracted by their phones or other stores, a window display needs to be original, and it has to stand out from the rest.
The shop may not be located in the heart of London's busiest shopping streets, but each person that glances at its front windows is a potential sale, and first impressions count. Not only will attractive and eye-catching window displays bring in new and existing customers, but they also allow retailers to increase brand image, promotions and help display new products. Here are tips, ideas and examples to inspire a great window display.
Applying Advanced Technology and Interactive Visuals
Augmented reality is becoming common amongst famous retail brands to make the customer's shopping activity feel like an interactive experience. Not only does it enhance the experience for customers, but it expands the brand's reach.
Gucci incorporated technology into its display by displaying classic artworks re-imagined with characters dressed in Gucci's products. Scannable QR codes were also present on the glass display.
Experimental tech designs give products a life of their own and attract a passer-by to interact with your brand. Inviting buyers to download apps or encourage them to take a picture for Instagram encourages both in-store sales and online purchases.
Playful Design Concepts and Nostalgic Evoking Imagery
Fashion retailer Alice + Olivia showcased its playful side by displaying mannequins in front of a giant background of various staple cereal boxes and snack packets. The objective of this approach wasn't to attract a new audience to the brand but to evoke nostalgia for potential customers and its existing young target audience.
General consumer research has found that people are more likely to buy something when they are feeling nostalgic. Combining clothing products with cereal boxes behind the window display makes the customers think of their childhood. The fusion of bright colours and nostalgia invokes a positive emotional experience for buyers. Overall, a colourful, eye-catching concept with a bright and well-lit display will never fail to catch the attention of a passer-by, especially at night.
Simple and Minimal Approach - Less Can Be More
Keeping your display space bare and minimal may sound counterintuitive for a design approach. However, having too many items on display can devalue your products, and the concept won't reach your target consumers. It's tempting to fill up the window to maximise the space, but cramming too many objects will result in a cluttered looking window.
No retailer can match the simplicity and minimal designs of Tiffany & Co. Notable for the retailer's bare blank canvas like displays; this approach allows one product to take the spotlight without any other visual distraction. One of their stores' recent window displays featured nothing but seven mousetraps and a single mouse holding a yellow diamond. Set against Tiffany and Co's signature blue background, it displayed just a single item.
Create a Window Display With a Personal Flair
While it's a given that local shops and general retailers face much competition for sales, a creative and targeted window display can help sell your brand image, inspire discussion, and even entertain the general public. In conclusion, catching the attention of a window shopper with an innovative theme will positively impact sales, customer loyalty, and ultimately, brand image.
Back to blog
Posted in: Interior Design