Window Treatment Ideas for the Home Office
Posted on 17 Aug, 2021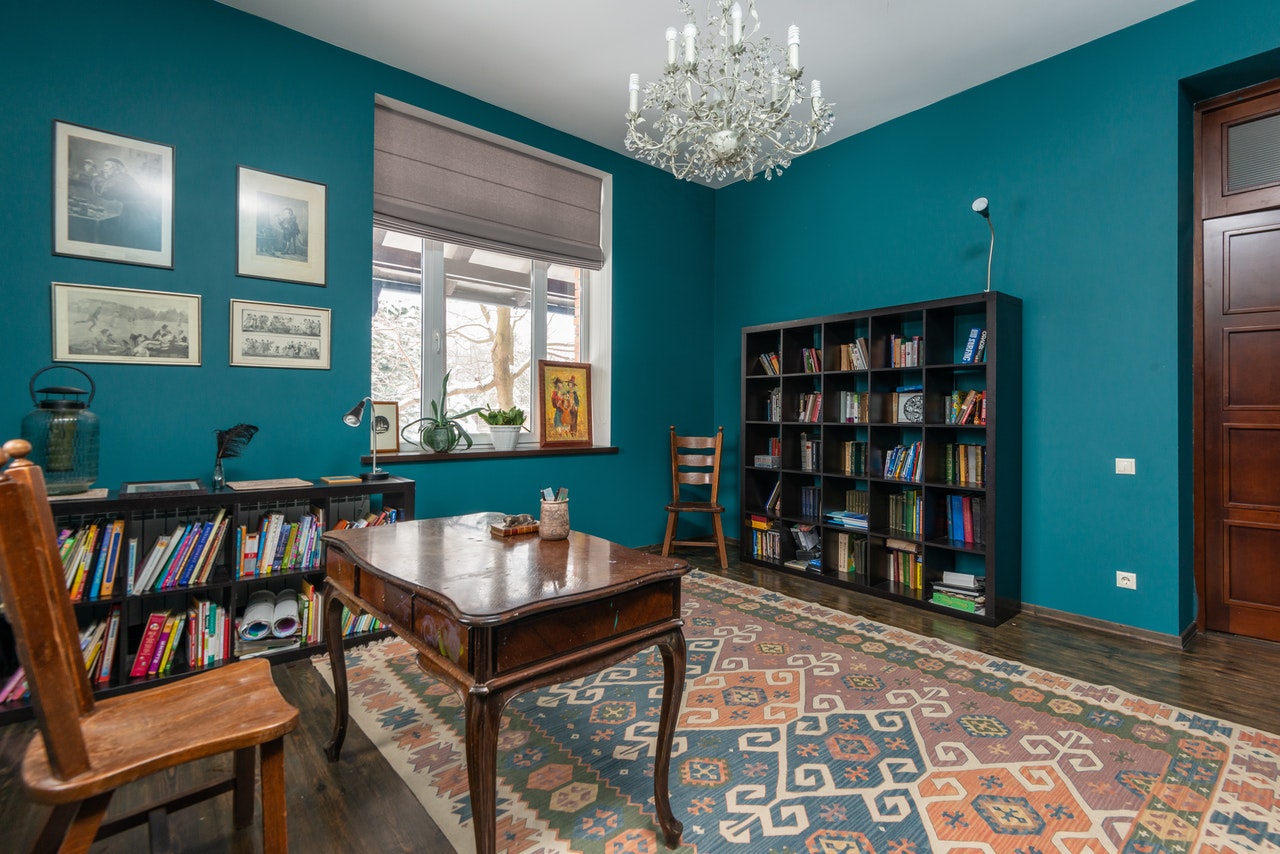 Adding a much-needed window treatment to your home office space can help reap many benefits and subtle positive factors. Whether it's an increase in productivity, concentration, or creativity levels, adding a personal touch to your working environment can do wonders for your well-being.
Benefits of home office window treatments
In general, an unappealing and dull environment will make you want to stay there for a shorter period. A well-organised and eye-catching office will encourage you to spend more time there and have a more productive session during your working hours. With a few tweaks and minor additions to the design, your working space will have a better atmosphere that will encourage you to give your best.

One area of home office design that is often overlooked are the window coverings. Not only do they provide privacy and shade from the sun, they can add a visual element that ties the rest of the room's design together.
When it comes down to picking the perfect window covering, there are many contributing factors to consider before you choose one. Such factors include:
- The size of your room.
- The layout of your furniture.
- The size of your windows and the current theme of your office.
- Do you want to maximise privacy or allow more natural lighting to permeate the space?
To help you decide, we have listed a few window treatment ideas to consider.
Patterned, coloured, or textured roller blinds that add a personal touch
Although regular roller blinds can give your home a spacious feel, a custom or pattern-based roller blind can make your window treatment more appealing and exciting. Incorporating vibrant colours and unique patterns to your roller blind will add character and a sense of creativity to your surroundings.

Patterned roller blinds can also be used in lighter coloured rooms to add a pop of colour, or you can opt for contrasting colours to create a monochrome vibe.

You could also choose to make your roller blind a focal point by treating it as a piece of art to decorate your room.
Roman shades
These give a smart look to the window and take up minimal space. They combine functionality with look, folding flat against the window when down and give a softer feel when folded up.
Wooden shutters to minimise distraction
If privacy and minimal visual distraction is your top priority, then it's worth considering wooden shutters. With plenty of light, dark, and balanced colours available, wooden shutters can give your home the perfect balance between privacy, natural light and minimal décor.

Natural wood and light-coloured shutters are a great way to add a traditional, rustic or shabby chic theme to the room. Additionally, wooden shutters can dampen exterior noise and give you complete control of light regulation.
Cellular shades
These can be opaque in appearance and so still letting in light but also diffusing it helping against the sun's glare. The main benefit however, is energy efficiency. The way they are made traps air between the window and room allowing heat gain in the winter and heat loss in the summer.
Window film for added privacy
If you are looking for a smart option that is excellent value window film could be the best solution for you. It adds to the privacy of the room and looks great. Window film sticks to the glass, providing a frosted effect that filters light and provides moderate privacy. Available in a wide variety of patterns, designs and colours, window film is suitable for most home office designs and most importantly it is quick and easy to install and can be removed at any time.
Back to blog
Posted in: Interior Design