Hideaway Home Offices
Posted on 17 Oct, 2022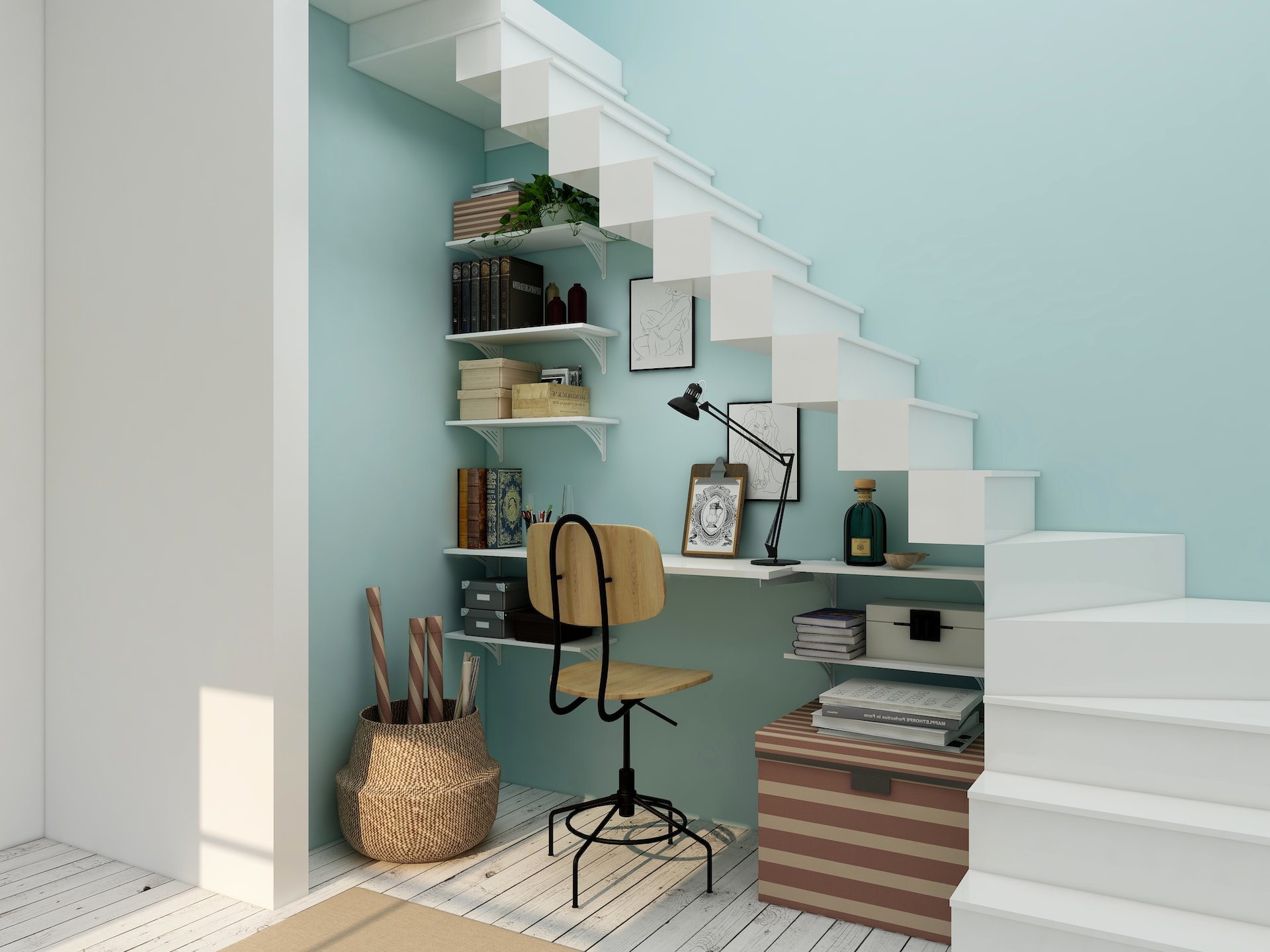 During the national lockdown, millions of office workers across the UK and the whole world ended up working from home. Although many of us have since returned to the office, many companies large and small have adopted hybrid working patterns for their staff, where they are only expected to be in the office a couple of days a week.
While this certainly helps employees strike a more appealing work-life balance, having an office permanently set up in your house can be an unwelcome reminder of your day-job, even when trying to relax at home. Advancements have been made since then and in this article, we look at some of the current clever ways to make your home office as unobtrusive as possible and put some distance between your home and work life.
Under the stairs
If it worked for Harry Potter, it can work for you too! The cupboard under the stair is a great place to set up a small office without having to be reminded of it when it's not in use. If that feels a bit claustrophobic, you can always remove the cupboard wall and have an open office in the same position. It remains separated from the main run of the house, but easy to access.
In the Loft
The loft or attic space of many homes often goes to waste, which is a shame, since there's a lot of potential room up there. Most lofts need a little work before they can be made functional – usually new flooring at the very least – but it doesn't need to be a full conversion for the sake of a home office. There's no reason for it to be a dark or dingy place to work, either. The addition of Velux windows or contoured lighting can make it a pleasant workspace, completely separate from the rest of the house.
Alcoves and nooks
If your work can be conducted on a regular laptop, there's no need to take up much room. An alcove in your bedroom or living room can provide plenty of space for an ad-hoc office. Folding desks and chairs can be set up in a matter of moments and put away just as quickly once you're done for the day.
Another option is to place your office furniture in an unused nook or section of an open plan space and conceal it behind a screen or curtain. This allows you to open the space up while in use and hide it away out of sight outside of working hours.
Furniture
There are a vast number of hidden home office furniture options including coffee tables with hidden laptop shelves, office desks that transform into a side cupboard and wall mounted fold out tables. All these options allow you to hide your workspace when not in use, so you can make the most of your space for other activities.
Garden office
One of the best ways to separate your work life from your home life is to do it literally. Install your home office somewhere else entirely by building a dedicated garden room that you can employ solely as an office space. Garden rooms can include everything you have in your home such as electricity and water, and being separate from the main house, they help you delineate work from family. What's more, having a standalone work environment is likely to make your work more productive.
Whether you're planning a hideaway office for your own home, or designing one for a client, it makes a great profile piece for your portfolio. For up-to-date design jobs, register with Careers in Design today to have immediate access to our latest vacancies. Upload your CV and let us help you maximise your chances of success.
Back to blog
Posted in: Interior Design