The Trend for Log Burners and Wood Burning Stoves for Heating our Homes
Posted on 17 Jan, 2023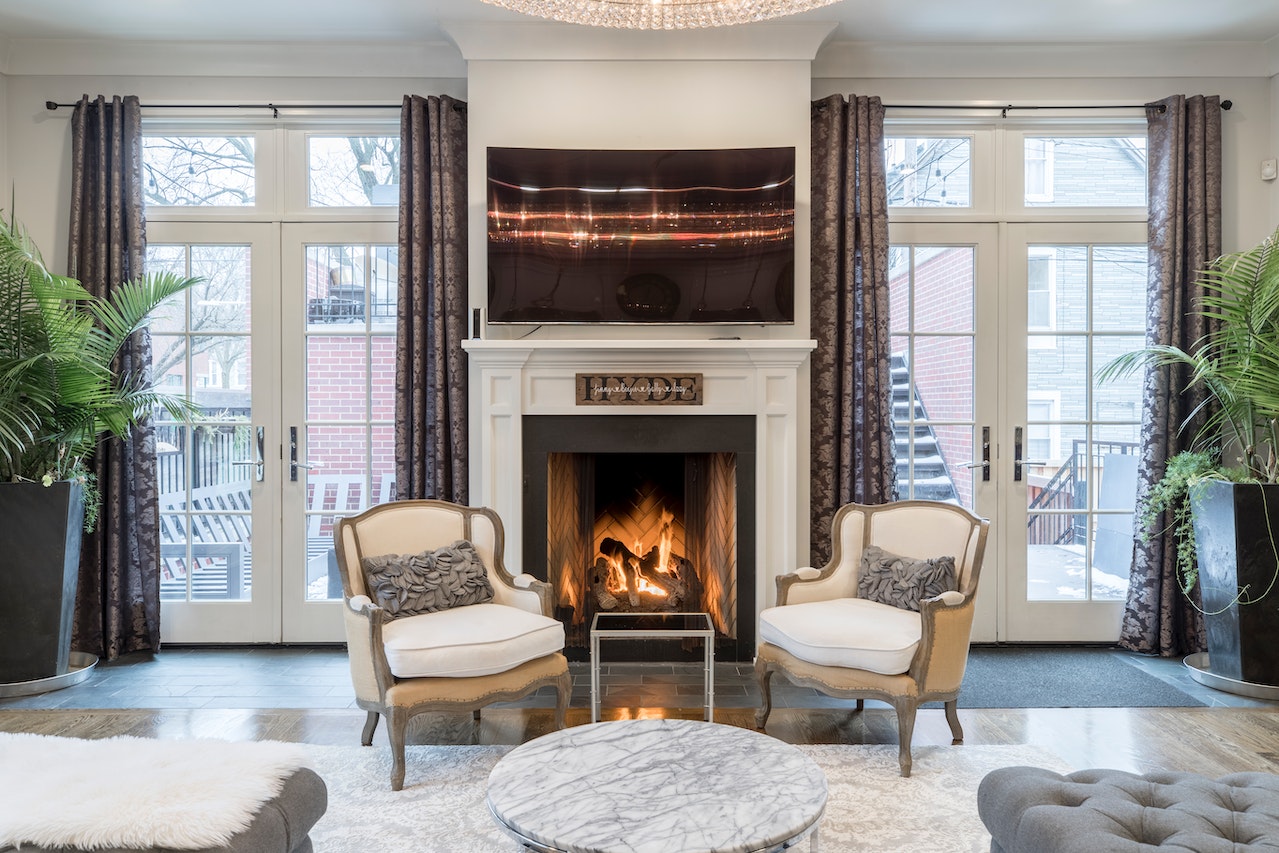 With energy costs rising across the board and no sign of them slowing down, many people are looking for alternative methods of heating their homes—specifically, ones that will keep their fuel costs down compared to a gas central heating system.
If you are an Interior Designer or just looking to take on a revamp of your own home then the question of heating solutions is likely to crop up. Here we've been looking at the more popular options:
Open fireplaces
For many people, opening up an existing fireplace and making use of it seems like the obvious solution for saving money on heating bills. While an open fireplace looks amazing and can certainly warm up a room, it is not without its own particular problems.
If it has been closed off and the chimney has been unused for some time, there are certain processes that will need to be followed to ensure it is used safely. Modern building regulations include several requirements that should be considered when making use of an open fire such as providing adequate ventilation, ensuring the fireplace and chimney are structurally sound, and that it isn't likely to affect the health of the occupants.
Before using an open fire, you should ensure the chimney is free of obstructions. Many chimneys have been bricked or boarded up, so they will need to be opened up by a professional. A professional will also be able to determine whether materials have been used in the chimney that could pose a fire risk such as horse hair, a material commonly mixed into the plaster of Victorian chimneys.
Finally, open fires require regular cleaning of the chimney and maintenance of the flue which could prove difficult and costly as professional chimney sweeps are something of a rarity these days.
Log burners
Log burners are a much more cost-effective solution to rising energy prices.
Smaller than the average fireplace, they produce heat in a more channelled manner, so less is lost to the surrounding air and particularly up the chimney. Speaking of chimneys, log burners have their own chimney pipes that are fitted during installation (though they can be incorporated into an existing flue system if that's preferable). This means they can be fitted in any room, while the sealed pipework can transfer the heat to other parts of the home.
Log burners make an excellent alternative to an open fire and can be installed directly into an existing fireplace so they aren't taking up valuable floor space. This also allows you to create an eye-catching surround using vintage tiles, open brickwork, marble, or any other materials.
Wood burning stoves
A wood-burning stove is often used interchangeably with log burners in modern interior design.
While the traditional wood stove would have iron plates on its top surface that could be used for boiling water or cooking, that's a health and safety risk too far for a modern stove intended for domestic use.
Like log burners, they provide a room with immediate heat, which can be channelled to warm other parts of the house.
So in conclusion
From an aesthetic perspective, solid fuel burners make a great focal point for any room. Their squat design and the visual attraction of the open flames dancing behind tempered glass will certainly draw the eye.
While black cast iron is the traditional material for such heaters, contemporary models are available with a wide range of coloured finishes, so finding one that matches the artistic direction of the decor should not be a problem.
If you're an interior designer looking for new opportunities in 2023, get in touch with Careers in Design today. Register your CV with us and get access to all of our latest vacancies across the industry. In addition, you'll also get professional assistance from our experienced team regarding how to make the most of your CV and covering letter to maximise your chances.
Back to blog
Posted in: Interior Design