Wallpaper Designs to Suit Every Space
Posted on 11 Jan, 2019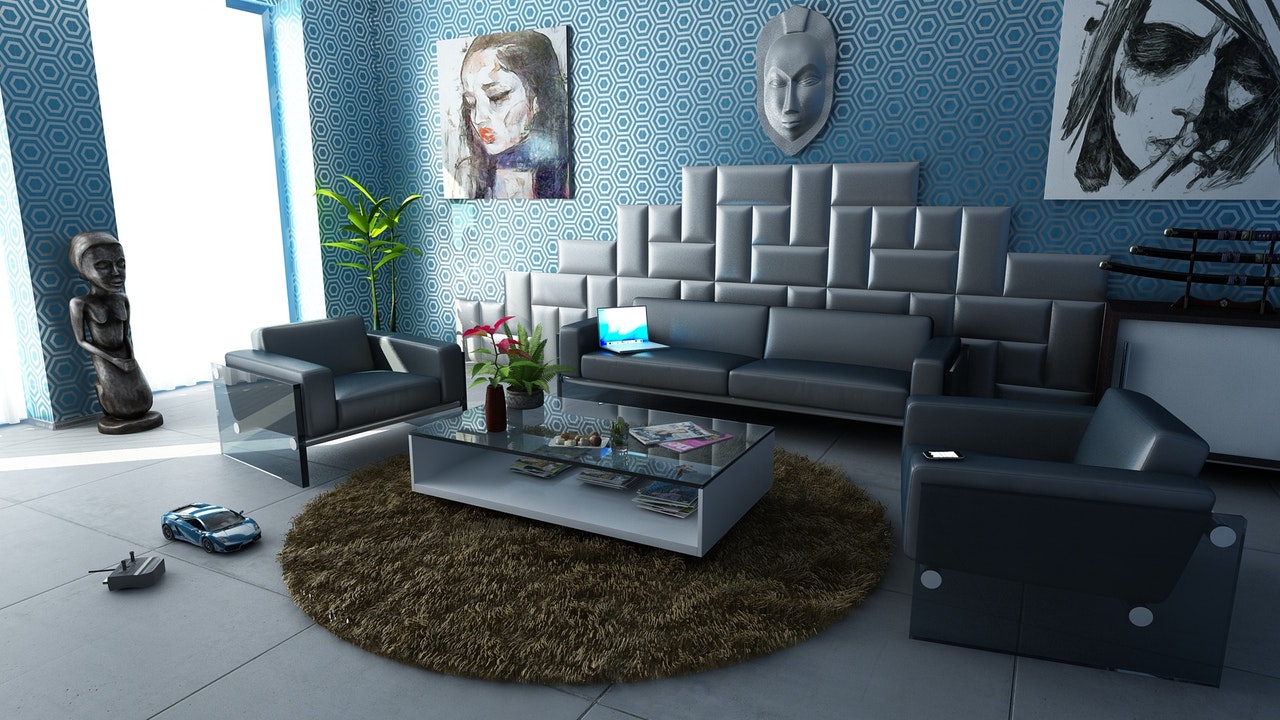 Using statement wallpaper is one way to change the look of a space, be it in your home, a coffee shop or a hotel, and there are plenty of amazing designs to choose from. Whether you want something simple and muted, bold and bright or classy and elegant, there's something for everyone.
The first recorded use of wallpaper was in China in 200 B.C. when the Chinese first glued rice paper to walls. When the craze moved to Europe only the wealthy could afford to commission artisans to create their designs via hand painting or the use of stencils. Luckily with the advent of the printing press they became more widely available and now modern printing technology allows us a huge array of choices in pattern, texture and materials.
One of the key ways to getting the most out of wallpaper is finding a balance. This is often done by using paper on only one wall and painting the other three to create a feature wall. This can allow you to go for an exciting design, without it being overpowering, and is especially useful in smaller rooms.
We have put together a list of the latest modern wallpaper design types and guidance on how they can be used to brighten up any space.
Minimal Wallpaper
The minimalist trend continues to dominate but this doesn't mean that you can't use wallpapers as well. Although plain painted walls or even brick is popular, this is not always possible due to the nature of the building. Instead, minimal wallpaper can be used to great effect and can even mimic the natural material of the wall.
The designs tend to use only two colours and often different shades of the same primary colour. A minimalist wallpaper does not need to draw attention to itself, but instead is used to complement the other features of the room. This is very popular in coffee shops where you want to create the impression of light and space.
Geometrically Designs
Geometrically designed wallpapers are becoming very popular in 2019. The patterns usually consist of shapes rotated around in symmetrical compositions to create a visually striking statement. A two tone geometric pattern creates a bold, elegant look which is perfect for a high-end restaurant or a luxurious hotel room, but you can also experiment with more colours and shapes. Geometric wallpapers, especially those that look busy, are well suited to rooms full of activity like the kitchen.
Embossed Wallpaper
These type of wallpapers add additional depth to the wall by extruding a small amount of soft fabric and raising it outwards in a variety of ways. Straight lines, scattered patterns or elaborate shapes are some of the possibilities this style comes in and the effect is really varied. Embossed patterns on a white paper can create a more traditional look, suitable for spaces where the attention will be on the architecture and only a subtle effect is desired. In contrast, combining embossing with different colours and textures will create more interest and excitement.
Embossed wallpaper also has another hidden use, it can cover up bumps or damaged walls very well due to its added thickness, perfect if you have some plaster disasters or messy brickwork.
Mural Designs
If you want your room to stand out, murals never fail and are guaranteed to make a spectacular impact wherever you decide to place them. They are large photo wallpapers that stretch from corner to corner of one wall, and there are a wealth of images and designs to choose from. These can be a great way to make a personal statement or create a specific atmosphere or theme in a room.
If you love interior design as much as we do, take a look at our website to see the range of interior design jobs available. We also have some specialist kitchen and bathroom careers opportunities available too. For more information or to find your next role, visit https://www.careersindesign.com or call us on 01920 486125.
Back to blog
Posted in: Interior Design | Tagged: interior design interior design trends statement wallpaper wallpaper