Winter Interior Design Trends
Posted on 30 Nov, 2018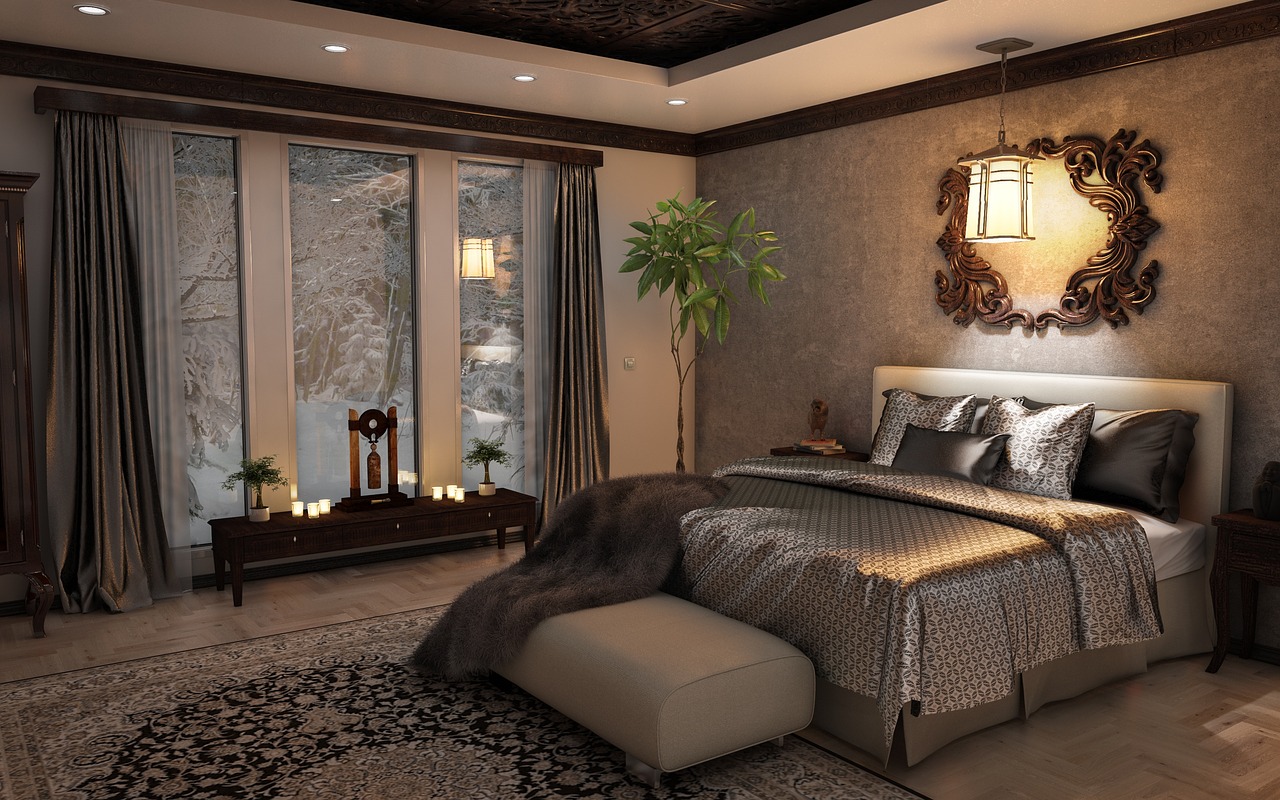 Looking at the Autumn/Winter 2018 design trends we see both new ones emerging and many existing styles still popular. The team at Careers in Design is always interested to see what are the key trends and would encourage all designers to talk about current and future trends and your own thoughts during an interview if the subject comes up. This then gave us the idea to gather information on some of the most exciting trends and see how you could incorporate them into design projects this season.
Enchanting Dark Shades
Colours for the Autumn/Winter portfolio are normally darker than the first half of the year, but for 2018 they take on a magical feel with deep plum, crimson and navy creating a luxurious and cosy atmosphere. To take this colour trend to another level, use rich fabrics like velvet and silk which will have a lustrous appearance and reflect light so that the details of furniture and upholstery will not be lost in the darker colours. Finish the luxurious look with gold details like edging or accessories.
Green Winter
While the leaves outside turn brown and fall away, inside your evergreen house plants keep things looking fresh. The house plant trend that has taken over in the last few years is still popular and as we spend less time outdoors in the colder months, designers can get their fix of greenery from indoor plants. Opt for patterned or gilt pots or unusual containers to make this more of a design feature, and try a variety of different sizes and plant types, like succulents, palms and ferns, for a funky effect.
Keep it Simple
Minimalism is key to making the most of the Autumn/Winter trends this year. Stick to furniture using glass and natural materials like wood, as these will also make the room look more spacious. When deciding on how to lay out a room, keep things simple with a focus on clean, sleek lines and no clutter. The minimalistic look limits the number of ornaments and accessories you can use, so make sure any that you use are carefully chosen to accentuate key features and don't look too busy which will detract from the overall effect.
We haven't mentioned one of the biggest trends this year which is Scandinavian interior design, however look out for our next blog post which will give all the information on how to create a Scandinavian themed Christmas.
Now that you have brushed up on the trends that will hold sway for the remainder of the year, make sure they find a way into your work and portfolios as a keen eye for current trends is sure to catch the attention of recruiters and clients. Remember, if you are looking for your next design job then register with Careers in Design today.
Back to blog
Posted in: Interior Design | Tagged: interior design interior design trends winter 2018/19