The History of the Humble Office Chair
Posted on 01 Feb, 2023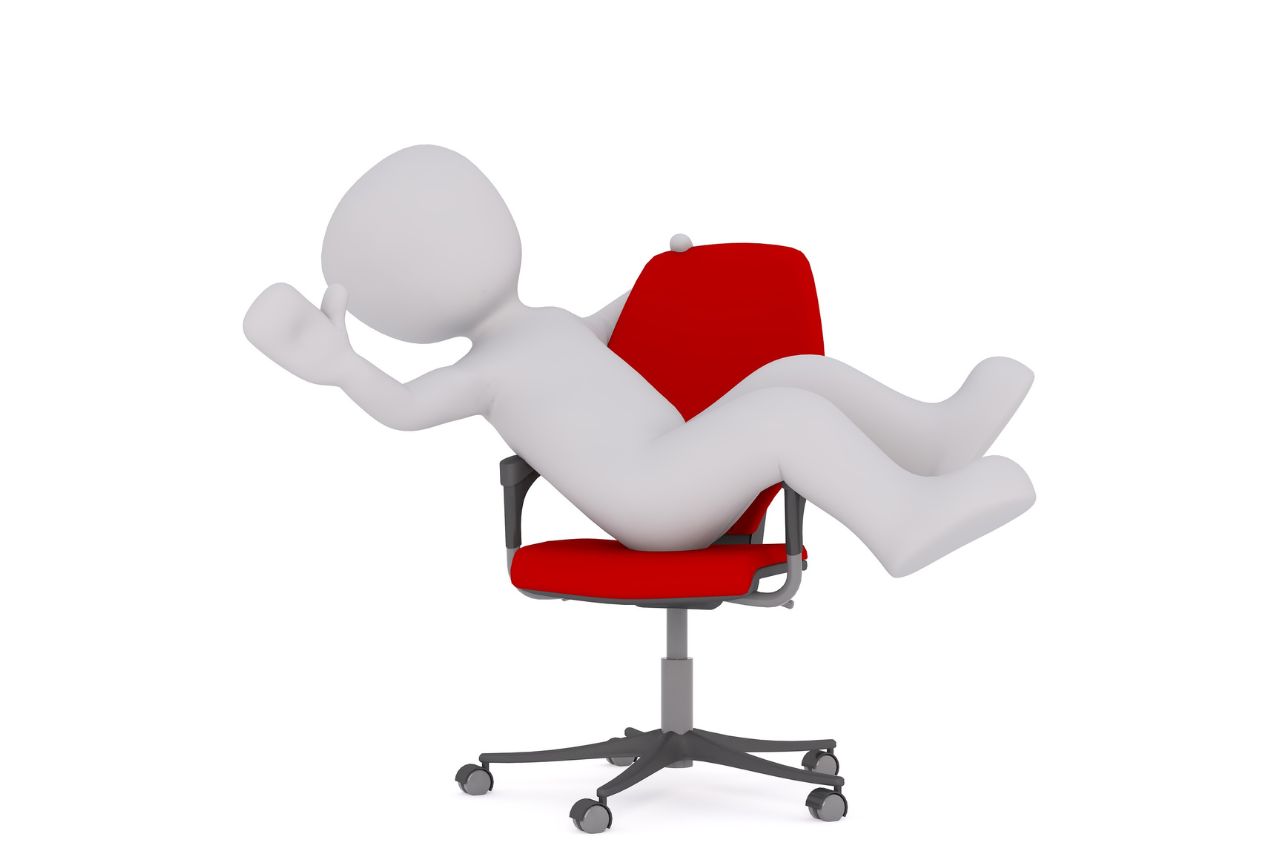 Office chairs have been a staple of most workplaces for a long time. From the corporate cubicle to the cosy home office, many of us use them every day. They might demonstrate some slight differences in design, but the general functionality is the same – a wheeled, mobile chair with several points of articulation for easy movement.
But where does the idea come from? In this blog, we look at the history of the humble office chair and how it has developed over the millennia.
Millennia? Oh yes – office chairs are older than you think.
Ancient Egyptian Ergonomics
There is archaeological evidence dating back to 1900 BCE that Egyptian artisans used specially designed and purpose-built chairs when carrying out their work. These were in the form of stools that tilted forward, providing postural support to these ancient artisans, who were often bent over their work tables.
The Origin of Seating
The modern, mobile office chair has its roots in more recent history. Renowned genius and father of evolutionary theory, Charles Darwin, is known to have attached additional legs and wheels to his chair. This "wooden arm chair on wheels", as he called it, meant that Darwin could manoeuvre himself around his workspace with ease in order to access his various specimens.
The Creation of Office Culture
The Industrial Revolution, combined with the introduction of the railways in the mid-19th century saw businesses expand further across the country than ever before. This meant more accounting, book-keeping, and stock-taking for these fast-growing enterprises that, in turn, required more clerical workers. Office chairs evolved as a result, providing comfort and support for this army of white-collar workers, allowing them to be sat at their desks for hours at a time.
An Added Twist
Thomas E. Warren's Centripetal Spring Armchair, invented in 1949, was the first mass-produced office chair featuring a swivel mechanism. This made it easier for office workers to reach items without having to stand up from their desks.
Mistakes Were Made
No less a name than Frank Lloyd Wright had his part to play in the development of the office chair, but not for the right (excuse the pun) reasons. His Larkin Building chair was supposed to provide better postural support for typists, but it had a regrettable tendency to tip over when in use, earning it the nickname of "suicide chair" – not the best moniker for marketing!
Comfort is Key
It isn't until the 1970s that we see the modern office chair really take shape. The Vertebra Chair was invented in 1976 by designers Giancarlo Piretti and Emilio Ambasz. This innovative piece of furniture was the first seating solution brought to market that automatically adjusted itself to the user.
The same year saw the invention of the Ergon chair by Bill Stumpf, which added even greater comfort and support thanks to its foam-filled back and seat, gas-lift levers for tilt and height adjustment, and the now-familiar star-shaped chair legs on gliding castors.
While other innovations, such as mesh backs and head rests would follow in years to come, this really saw the point where the office chair coalesced as a standardised workplace feature.
So whether you're an Interior Designer with a knack for creating innovative and effective workplace environments or a Product Designer looking at the next generation of office furniture and products, we'd love to hear from you. Register with Careers in Design today and upload your CV for access to our latest vacancies across the design sector, as well as career advice and assistance from our experienced team.
Back to blog
Posted in: Interior Design